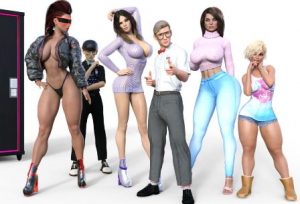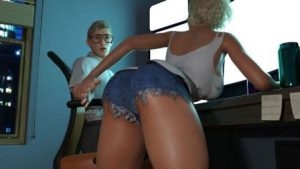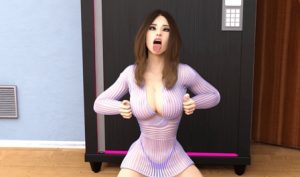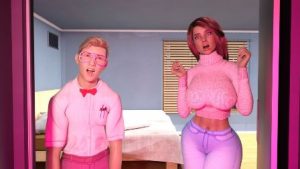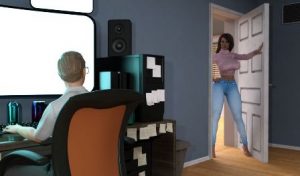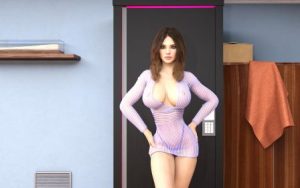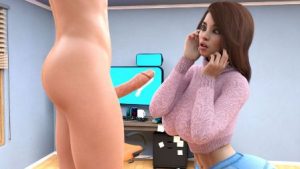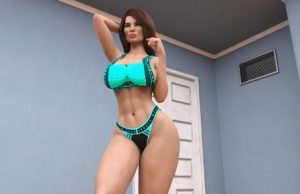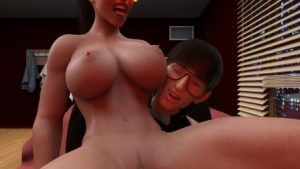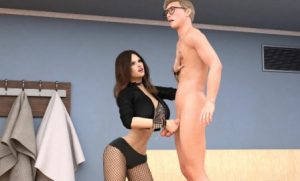 Can't find a date for the prom? Then order AmaZone's Alexa today! Our newest version of Alexa is a super sexy humanoid robot ready to follow your every command!
*AmaZone is not responsible for Alexa AI sentience or robo-hostility, follow user manual and set up to insure obedience in your sexy robot companion… or don't and see what happens…
Changelog:
0.9.1b
– New feature – the galleries remember where you left off! Thanks to some code given to Sexbot by ZLZK, replaying your favourite scenes is easier than ever!
– Alexa Zeta values have been reset!!! Redundant variables have been removed such as "Alexa Calibration" and Alexa will function on "Alexa Dominant Zeta" and "Alexa Submissive Zeta". This will not affect unlocked scenes in the gallery, but to get the scenes
– Zeta notifications have been fixed to only display when the relevant stat is increased (Should not show when repeating a scene)
– Prom zetas and stat changes and notifications have been changed to when your date arrives (all characters)
– Day and Time indicator has been added! Should be visible only during transition scenes, and choices (not during scenes featured in the gallery)
– Beerpong event has been moved to day 4 evening and all night visit scenes have been moved to day 5 evening. This frees a spot for a "date" slot, and more fittingly finishes the week with a potential nighttime visit.
– Gallery hints have all been edited to uniformly refer to morning/daytime/evening
– .rpy file names have been changed to corrospond with morning/daytime/evening
– spelling and other minor errors cleaned up
v0.8.0a Public Release!
Hello! And welcome to another Sexbot beta test. If you find any bugs, inconsistencies, or other things that need fixing please message me or comment it below. Old saves (0.4 and later) are supported.
*Bailey progress will be reset*
I have made improvements to the new game experience. You will see everything even if you are playing an old save.
Sexbot 0.8.0 Changelog
Moved Melvin scenes to the first loop
Lexxx scenes become available after that
Bailey progress has been reset, a new hot squad member is introduced each time you talk to her at school
Moved Daphne scenes to day 1 to fit the new structure with the Hot Squad
day 1 – New Bailey scene at school
day 1 – Steph intro at school
day 1 – Steph scene
day 1 – Ashley scene
day 1 – Jessica scene
day 1 – new laundry scene
day 2 – two new morning scenes
day 2 – two new calibration scenes
day 3 – Cyberpunk scene has been remade
day 4 – two new calibration scenes
day 5 – two new hot tub scenes
day 6 – two big new action scenes
prom – new prom sequence
post prom – new bad end option
new Ama-Zone HQ scene
2 new trophies
Since beta: some scene requirements changed, prom options presented differently, stat menu optimization, bug fixes and typos.
[collapse]
Developer: LlamaMann Games
Platform: Windows
Language: English
Version: 0.9.6 Xmas
Censored: No
Size: 1120 mb
Download game:

https://k2s.cc/file/8fda477091e35/SexBot-0.9.6xxxmas-pc.zip