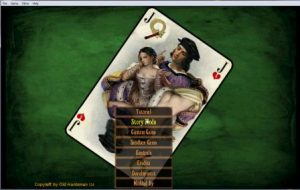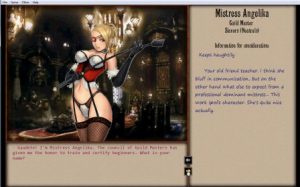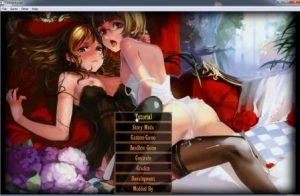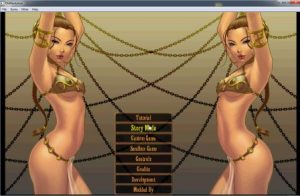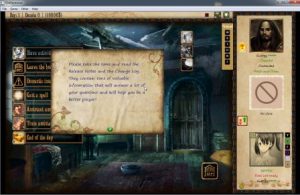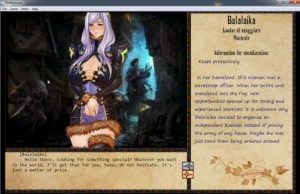 At the intersection between all worlds, surrounded by the mystical Fogs since the dawn of time, stands Eternal Rome; a city of opportunity and loss, and of incredible wealth and equally incredible poverty. Human life is cheap here, but it's still possible to accurately estimate its value. Especially when you're a slaver. It's a dirty business, but one that will net you wealth and power in society.
Take on the role of a slaver. Buy girls with varied personalities, or obtain them through unique combat. Make them subordinate to your will. Train and mentor them. And then sell them for a profit. Or take them for yourself. It's up to you. After all, you are their absolute master. You – the Jack-o-nine-tails!?
PATCH v1.7.6:
If you have 1.7.5, you can just download and replace with the updated patch.
NEMTH'S MOD:
Requires v1.7.5 (5.47 GB), download and replace the jack.qsp file in the "game" folder. (Based on 1.7.5 and incorporating some changes of Dark Helmet's Version 1.7.6.)?
Censorship: None
Platform: Windows
Language: English
Size 5470 MB

https://k2s.cc/file/eab2cf28a9e3e/Jack-O-Nine-Tailsv1.7.5.part1.rar

https://k2s.cc/file/a8f3a1416c5cd/Jack-O-Nine-Tailsv1.7.5.part2.rar

https://k2s.cc/file/427bd14d98ad4/Jack-O-Nine-Tailsv1.7.5.part3.rar

https://k2s.cc/file/ecb362e4b5de0/Jack-O-Nine-Tailsv1.7.5.part4.rar
OR

https://fboom.me/file/eab2cf28a9e3e/Jack-O-Nine-Tailsv1.7.5.part1.rar

https://fboom.me/file/a8f3a1416c5cd/Jack-O-Nine-Tailsv1.7.5.part2.rar

https://fboom.me/file/427bd14d98ad4/Jack-O-Nine-Tailsv1.7.5.part3.rar

https://fboom.me/file/ecb362e4b5de0/Jack-O-Nine-Tailsv1.7.5.part4.rar