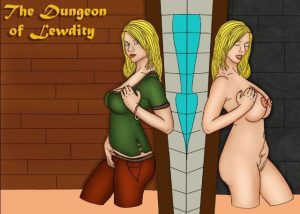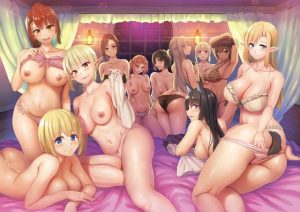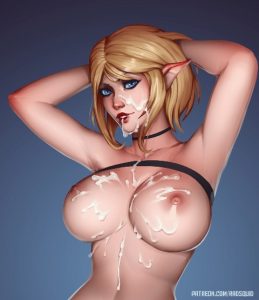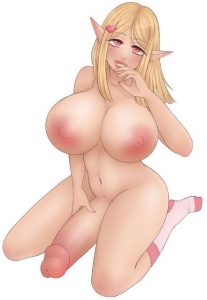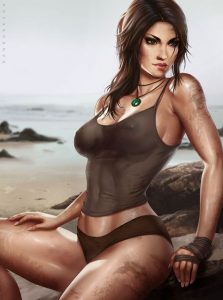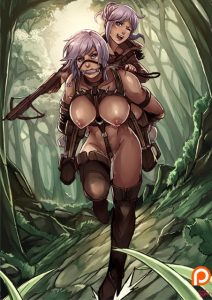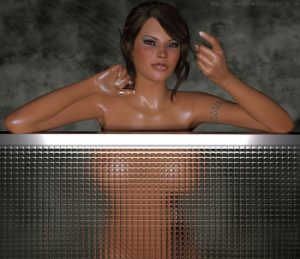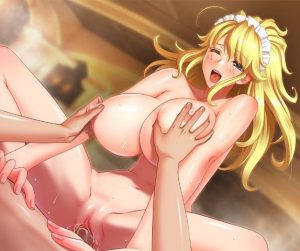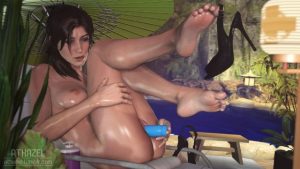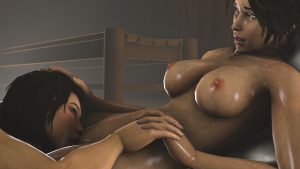 Dungeon of Lewdity: Release Notes for Build 8:
Okay! This is the first build with a full True Ending Set. It contains 3 True Endings for the Pet Play Path, plus 3 Rooms and 3 Safeword Endings. Lots of threes, in other words.
Pet Play Endings Set-There are now three True Endings to the Pet Play path. One is the default, with each of the others being accessible only if you hit the minimum required Intelligence or Lewdity Score. There are 4 possible Int Points and 5 possible Lewdity Points in the path. Some are mutually exclusive…but it's technically possible to get all three endings opened at once if you do it just right. I'm not going to spoil them by saying anything more. Dungeon of Lewdity.
New Rooms:
One Piece Parody Room: Found in the Dominant sub-path of the Mental Transformation Path, just after the X-Men Parody Room. This is a puzzle room where you can guide Robin into making 'Nammi' her plaything during a certain time skip…
Star Trek Parody Room: This is a non-puzzle room found in the Submissive sub-path of the Mental Transformation Path, just after the Fairy Tail Parody Room from Build 7. I wanted to make it a puzzle room, since the Star Wars room had puzzle elements…but I was shocked just how little hentai/porn imagery is out there for Star Trek. I did my best with what I could find…but you may find the images less consistent than is usual.
Tentacle Girl Room: This is a new variation of a puzzle room! It can be found in the 'Gender/Other' sub-path of the Physical Transformation Path, right after the Slime/Goo girl room. I'm rather happy with this one! Play as a tentacle girl out to capture a few girls to go up for auction. As with all rooms, it's a tad simplistic, but I think it works well!
Safeword Endings:
*A quick extra note here: I decided to go ahead and focus on finishing up the Safeword Rooms for the Bondage paths. All three of these rooms are in the Free/Public use sub-path.
Champion of Fertility – Leave after the Exotic Cum Room and have to deal with an enchantment that makes it uncomfortable to cover up…
Cum Mage – Leave after the Straightjacket Room and see what happens if our delver becomes a mage…
Free Use Quartermaster – Today Only! – Leave right before the last room! The dungeon itself thinks you're crazy…but you might just build a mercantile empire out of what you already have…
Other Notes:
– There is a NEW addition to the Pony Play room.
– There are currently no appearance changes to reflect the True Endings.
– Time was short, so appearance changes for new rooms are largely untested
– Old saves are kinda unlikely to work for getting you through to the True Endings, as I overhauled the Lewd/Int gains in the path big time.
Platform: Windows
Language: English
Version: Build 8
Censored: No
Size: 1500 mb

https://k2s.cc/file/7b01ac3e11f80/The_Dungeon_of_Lewdity_Build_8.part1.rar

https://k2s.cc/file/5f4c9bdc1d0e6/The_Dungeon_of_Lewdity_Build_8.part2.rar

https://k2s.cc/file/553168de7ad73/The_Dungeon_of_Lewdity_Build_8.part3.rar
OR

https://fboom.me/file/7b01ac3e11f80/The_Dungeon_of_Lewdity_Build_8.part1.rar

https://fboom.me/file/5f4c9bdc1d0e6/The_Dungeon_of_Lewdity_Build_8.part2.rar

https://fboom.me/file/553168de7ad73/The_Dungeon_of_Lewdity_Build_8.part3.rar