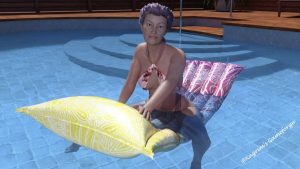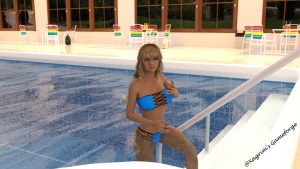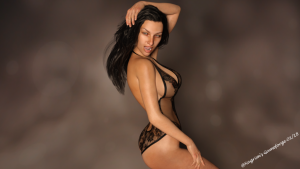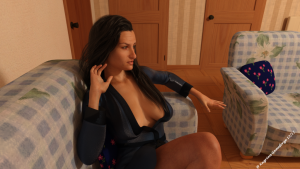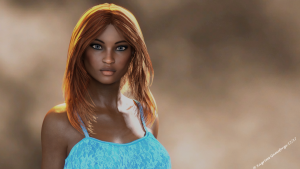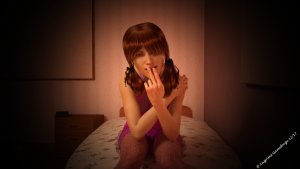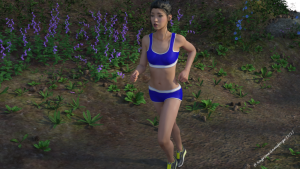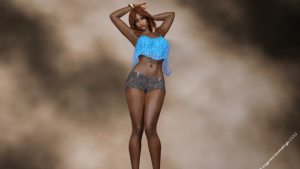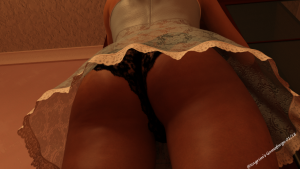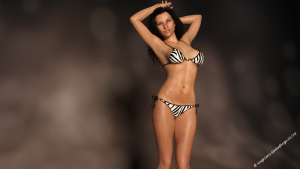 You play as a man aged forty who has given his family a lot of promises. And now it's time to follow up on them. You must work hard and make many decisions for your life. And those will have influence on others, as well.
The game is created with Ren'Py and features 3D renders and animations made in DAZ Studio 3D. The game has an individual main story (The Promise) and a global main story. (But you don't have to follow it, if you don't like it). There are many side stories and smaller events, based on your decisions. It is possible that you close a route or get a different outcome.
Changelog:
v0.76
Your wife is tired of dancing..alone that is..and guess who is the lucky one who has to solve this issue.
Dave seems to have made another bet and even though it's not with you or your wife, he still needs her to win it. But that stays up to you.
Arousal now has a major effect on mc's behavior during the night after the bardate. The higher the hotter the night. (Added the next bar visit with your wife on Sunday evening)
Speaking of arousal..Gloria we know as the Life Guard has returned to keep an eye out for men who are a little bit too excited to get in the pool. But the good part is you can decide the kind of sanction. (Added some new scenes with Gloria if you go swimming when your arousal is too high)
Hey based on your decision with Gloria you might even make it to the newspapers. And if so you know someone owning a News Stand to talk about it. (Added a scene at the News Stand if Gloria has called the police)
The Parole officer plans to impose tougher penalties as well if you continue to fish without a license. So buy one to be safe or keep living on the edge and..don't get caught. (Added a new scene at fishing if you keep trying this unlicensed.)
Swimming with your Daughter is nice and so is taking a stroll or sitting near the pool now, as you have more options to raise her (hidden) stats. (Added options for all bathing outfits to help you max those stats if prefered)
For those following assignments with Chris and Ann..they have come up with one involving the Ice Cream Vendor and it is outside the Cinema Hall this time
For those who are on the route with the Ice Cream Vendor himself mc has come up with something himself (Added the next part for the Cinema Date with your wife on a Sunday evening)
Ever wanted the chance to tell your colleague in the face what you think of him/her? That's what Nancy is about to have you do with yours this time. Oh and don't forget the compliment.. (Added the next goal at the mine)
It's nice if your colleagues think you are okay, but if your Supervisor really likes you, you're in for a great surprise after work. (Added a hot scene if you have at least 6 Nancy points)
Rebecca who claims to be your Boss' sister so Nancy's aunt is having a break during yours. Will you join her for a chat maybe? (Added the next scene with Rebecca from the mine)
Improved some dialogues and scenes (Thanks to SDevil (Editor and Scene Writer))
Added the 'missing' animation for Jill's other breast in the second indoor session.
[collapse]
Developer: Xagrim's Gameforge
Platform: Windows/Linux
Language: English
Version: 0.76
Censored: No
Size: 2900 mb
Download game:

https://k2s.cc/file/ada651206bb58/ThePromise-TheBeginning0.76-pc.zip