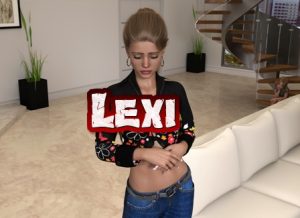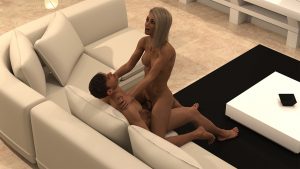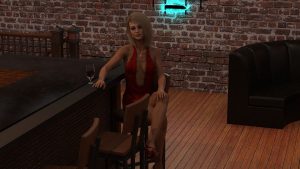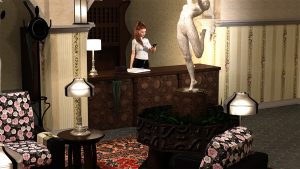 You play as a former MMA fighter turned bodyguard. Your first assignment: Lexi is the daughter of a famous and rich televangelist, and has been getting some creepy letters in the mail. Will you be able to protect her?
Lexi is back!
A few notes before you download.
1. We were planning on 25 animations, but cut that to 22 due to quality issues with 3 of them. The good thing is that they were all 3 very minor animations.
2. Some of the animations ended up as movie files to help with load times. However most of them are coded animations that play as an image series at 30 – 60 fps. We did this to preserve quality. The trade of is load times. Depending on the speed of your machine you may have to give each animation a couple seconds to load. Let us know what your experience is with this. If it becomes a problem we'll start making two version, one with high quality animations made from image series, and one with movie files that may not have as good of quality, but loads faster.
3. Please don't use saves from v0.03 or before. I went back and added flags to every choice so that the game keeps track of them no matter how small the choice was. This will help with future updates.
4. We removed the old points screen that listed all the points. I never liked the way it looked anyway. I replaced it with a character screen for each character. This screen shows their general information, relationship status, and recent thoughts.
5. The GUI was redesigned.
That's it. We hope you like this update, and we're excited to be back.
Developer/Publisher: Chatterbox
Platform: Windows
Language: English
Version: 0.04
Censored: No
Size: 3740 mb