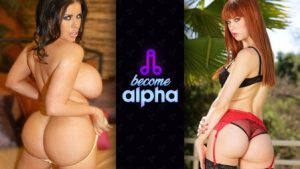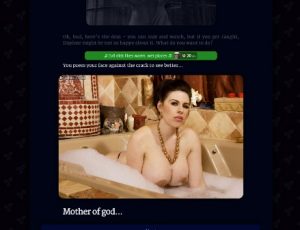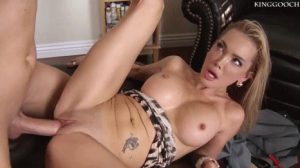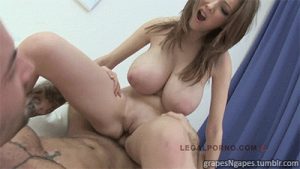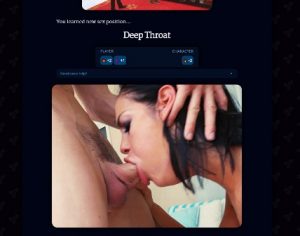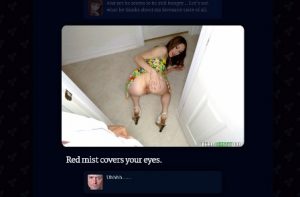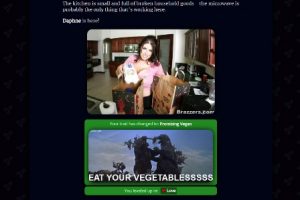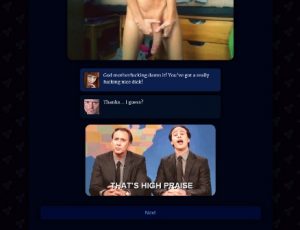 Harry Panuchkin is a cliche kid from the suburbs – skinnier than the lamppost, whiter than bleached asshole, and a mouth full of gangsta rap trivia.
You can say he's a moron with boring life, but just so happens that he's on a verge of a great adventure.
Changelog:
Become Alpha
v0.3.45
1. "Exorcisms of the burger lady"
Finally, the completely new Bridgette's quest is here… And I'm happy to say it's pretty fucking awesome. Not only there will be tits. There will be demons as well. And tits. And also you will be able to fuck a demon (so finally some new gay content!). Oh, and did I mention tits?
To start this quest you need to finish "Mucho Grande" and wait around 15 days. If you already finished "Mucho Grande" and loaded a save, the quest should start on the next day.
2. New locations – Bridgette's House and Cheap Motel
So far there's not much going on there, but it will change in the future.
3. Another attempt of mass fixing all the possible quest bugs from the old saves
So in 0.3.44 I've uploaded a new script that was supposed to fix all your old saves and adjust them to all the changes made in December. But, obviously, I fucked up, and it didn't really work. This should be fixed now, and – hopefully – won't break anything.
4. Fixed disappearing Mia
Additionally – I've fucked up one thing in 0.3.44 which made Mia suddenly disappear. This should be fixed now. Sorry.
5. Fixed badly working switch for gay, trans, and piss content
Turns out that events that were supposed to give players option to turn ON optional content, were actually turning it OFF in some cases… that's fixed now, sorry.
6. fixed one more problem for Higher Power quest
In some cases players were unable to get to the church to meet Kelly in the evening – this should be fixed now. When you load your old save game there should be church key added to your inventory automatically, if not then let me know.
7. Fixed a problem with putting LSD into Rose's water
There were some problem in the subpath of the training with Rose activity in the gym. This is not super important, but I push it to the front of the update, because it seems that most people are not aware that there's this path available. You need to have LSD on you, and then start the "Train with Rose" activity. I've also changed some other stuff in this activity, like replaced some videos to new ones, as a preparations for some new quests coming for Rose in next couple weeks. I'm working on them as we speak.
Minor changes
8. You can now buy weed in the park at night hours, not only on the evening.
9. Shitload of typos – in the intro, old changelogs, Key Quest. I've also made more visible the link to the soundtrack, which is in the intro text when Harry puts his earplugs on.
10. Clean ups in the code – removed some old and not needed anymore code from the settings.
11. Clean ups in the file system – exams mini game file structure, after the full implementation of it into the main game file.
12. Clean ups in the file system – removed old deprecated files used for PayPal db connection.
13. Clean ups in the file system – removed not needed media files on the server.
Minor bug fixes
14. Fixed a problem for buying weed during Alexa's "Make the pool upper class again!" quest.
15. Fixed a problem with Mysterious Mia's Key made from the imprint borrowed from Mia in "Key Quest" not showing up. It will now automatically add to your inventory.
16. Fixed a problem with LSD trip.
17. Fixed a problem with Travel to college button didn't show up sometimes in player's room.
[collapse]
Developer: Grave Mercutio
Platform: Windows
Language: English
Version: 0.3.46
Censored: No
Size: 2900 mb
Download game:

https://k2s.cc/file/cc33c825fe51b/Become_Alpha_0.3.46_full.zip