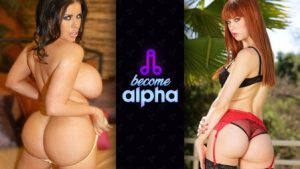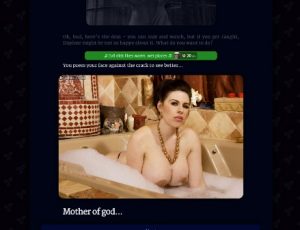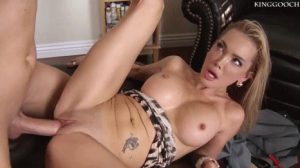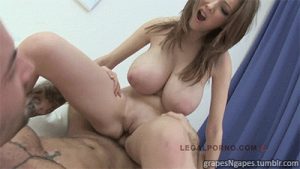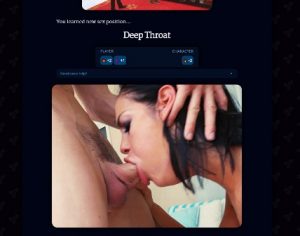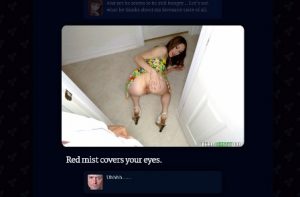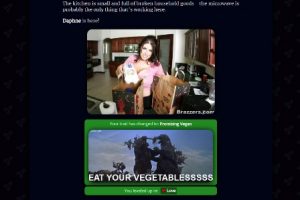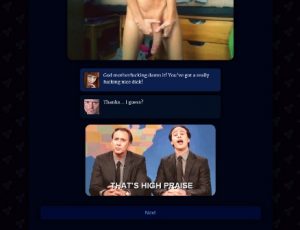 Harry Panuchkin is a cliche kid from the suburbs – skinnier than the lamppost, whiter than bleached asshole, and a mouth full of gangsta rap trivia.
You can say he's a moron with boring life, but just so happens that he's on a verge of a great adventure.
1. New location in the college – mess hall.
You can drink healthy soda and eat delicious burgers there. In the near future you will be able to sit with teachers and students, and maybe even spike their food and drinks with some extra spice…
2. Bridgette
As a part of 25$ tier on Patreon/SubscribeStar there's an option to choose your fav pornstar for an NPC. One of the subscribers from that tier choosed Bridgette B (you thought I forgot about you, huh?!). I'm a boob guy, so you know I looooove Bridgette, and having her in a game was a no-brainer. But I decided to upgrade her role, and give her a bit more to do…
So Bridgette will be a lunch lady in the College mess hall. At the moment all she does is making burgers, but you can also meet her in some other location, where you might get a bit of luck if she likes you enough. And, trust me if I say, this girl has some hooooot sex clips (thanks to our wonderful Allmuted).
For now – that's it, but some more content for her is coming in next weeks.
3. Big Discord updates.
I've updated my Discord, so that there's way more info for you there, including walkthroughs! You can find it here: Discord.
Bug fixes
4. Fix for Key Quest.
If you had problems starting Key Quest – it should work now properly.
5. Fix for Higher powers.
If you had problems starting second Nun Kelly quest – it should work now properly.
6. Character photos missing.
In some locations character photos were missing. It should work now.
Minor changes
7. Edits in the game intro.
I've made some text edits in the intro to make it smoother for new players..
8. Small UI tweaks in the location header.
Period and day won't disappear during activities now.
9. New item – soda.
You can buy it in the mess hall and it will give you sugar rush effect after you drink it.
Developer: Grave Mercutio
Platform: Windows
Language: English
Become Alpha Version: 0.3.08
Censored: No
Size: 2160 mb

https://k2s.cc/file/33726cc754f45/Become_Alpha_0308.part1.rar

https://k2s.cc/file/49fad3b5e8a38/Become_Alpha_0308.part2.rar
OR

https://fboom.me/file/33726cc754f45/Become_Alpha_0308.part1.rar

https://fboom.me/file/49fad3b5e8a38/Become_Alpha_0308.part2.rar