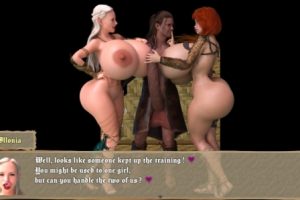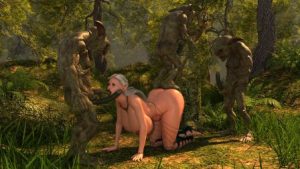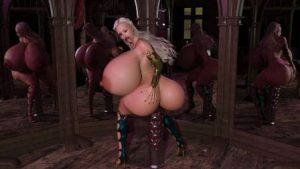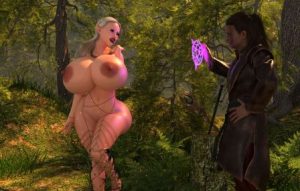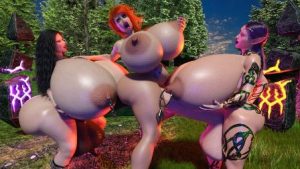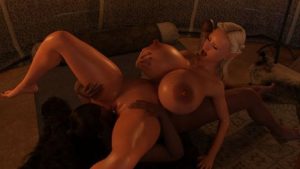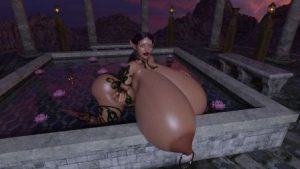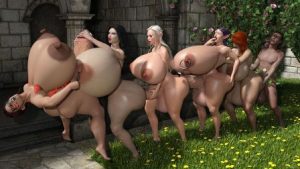 Ballad of Outstanding Bimbo Sorcery. There are two types of people : the one who fucks, and the one who are fucked.
Meet Lothar, who just became a fully fledged Mage, specialized in body transformation; and Illonia, a busty mage that relies more on her body than her magic to end combats. With their respective talents they can safely roam in this sex-crazed world, in search of new partners to follow them in their orgiac adventures ! Make your enemies succumb to their primal lust by altering bodies to their liking and fuck your way through. Or just let them have the upper hand, and who knows ? Maybe they'll be worth the shot.
But in the end, only you can really decide who will be part of the fun.
(Previous title : Here comes the Messer, so no one gets confused)
Changelog Ballad of Outstanding Bimbo Sorcery:
– Changed the font to a more readable one. It still have a medieval tone to it, but it's less gothic.
-Added more dialogue for the quest where you have to save the gnome. Too many people didn't knew what to do (it was better explained in the quest book). Now it should be more clear.
-The art book is now accessible from the menu ! No need to go to your tent to check those sweet pics.
-Added a few random gold purse around the map. So it's more easy gold to buy those pics.
-Added a way to bypass the enigma to access the gallery. You can still do it if you want though.
-Changed the experience curve, so you'll level up way faster (won't change a lot for the first level, but in the long run it'll be good to avoid being grindy as hell.)
-Upgraded the combat system look. The attack animations and damage taken will now appear on your characters.
-2 new girls appear : Sylph the fairy, and Ursula, the ultra-curvy witch.
-New maps of the forest, where the storie continues.
-5 new scenes in total : A main one when meeting ursula, where you'll be able to use some spells to spice it up, a secondary one when meeting sylph, smaller and without magic involved, and 3 repeatable small scenes with Illonia that you'll have in your tent.
-An encyclopedia in the menu. There you'll have some lore informations on the characters, the enemies, as well as some lore books and smutty stories.
-One skilltree for each character. For now it's only the fighting tree, I'll add the sex one later. But those add more than 10 new skill to both characters, along with their specific image (and all of its transformations alts) and animation when being used.
-Mastery points. You'll get those when fighting, using spells and fucking, and they'll be the currency used for the skill trees. You'll be able to reset your skilltree (and have a refund) by talking with The Watcher.
-2 boss fight, against Eris and Desiderius. They are completly optionnal, but it's a good addition for those who want to try out the combat system in some depth. Sex won't save you there.
-Various things combat-related, like new potions, and a lot of new combat status, that come along the new skills.
-Fidelity system : depending of some of your choices (pretty limited for now though), girl will gain or loose fidelity point. It has no influence in the game for now, but it'll be useful later, to see if you want to make a harem of girl that only need your cock or just don't care and let everyone fuck who they want !
-New small animations for some sexy skills !
-More pics to collect around and to by from the gnome. Your artbook will quickly become huge !
Developer: Screwthename
Platform: Windows
Language: English
Ballad of Outstanding Bimbo Sorcery Version: 0.02
Censored: No
Size: 1600 mb

Download game:

https://k2s.cc/file/3efae51fac637/Ballad_of_Outstanding_Bimbo_Sorcery_0.02.zip

https://fboom.me/file/3efae51fac637/Ballad_of_Outstanding_Bimbo_Sorcery_0.02.zip