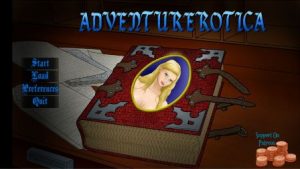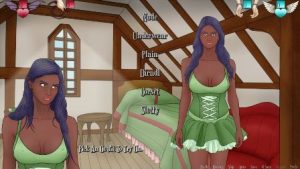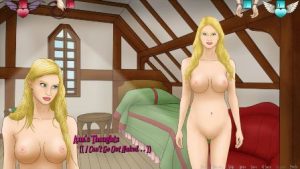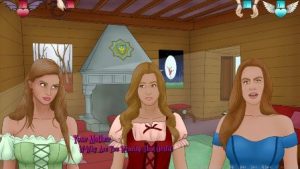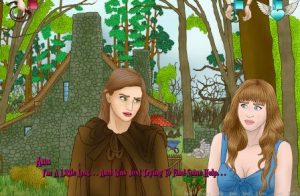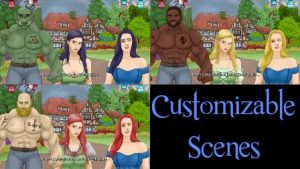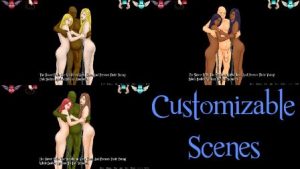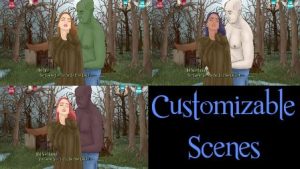 Adventurerotica Is A Customizable, Choice Based, Visual Novel, Set In A Fantasy Realm.
Join Our Main Character On Her Epic Journey Of Adventure.
You Take On The Role Of A Young Woman Who Is Just Starting Out In Life, And Is About To Find Herself In The Middle Of An Epic Adventure.
Take Control Of Her Fate. Is She A Dominant Ball-Busting, But Good Hearted Hero
Who Saves The Day. Or Is She A Submissive, Perverted, Evil Witch Who Only Wants Power.
The Choice Is Yours.?
Changelog:
Replaced all flashback scenes with dreams or visions.
Introduced four new characters (Erik, Ava, Chadwick, Vera).
Reworked prologue story to fit with the new narrative.
Updated stat icons images.
Changed font to a more readable font.
Color coded choice options so decisions are easier to make.
Fixed and polished various art assets.
Added shower scene.
Added bath scene.
Added masterbation scene.
Added customizable futa/strap-on dominant dream scene with Main Character and either Vera, Ava, or Erik.
Added two submissive dream scenes with Main Character and Chadwick.
Added orc oral dream vision scene animation.
Developer: AndroMax
Platform: Windows/Linux
Language: English
Version: 0.2
Censored: No
Size: 300 mb
Download game: