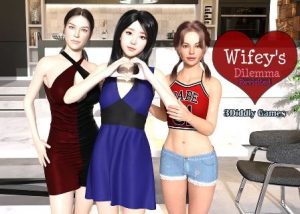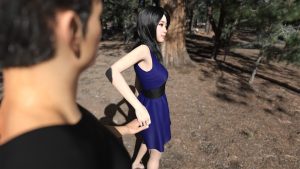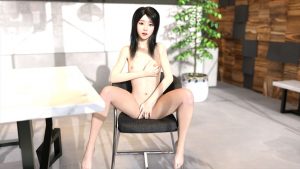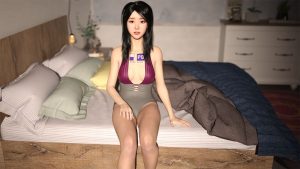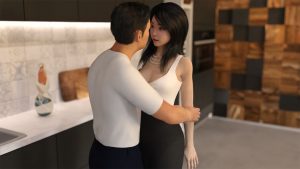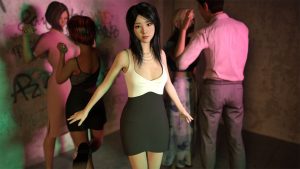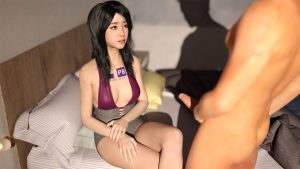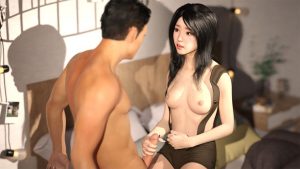 This Game is a reboot of Wifey's Dilemma, with many new upgrades and features.
In this game, the main character marries his friend so that she can stay in the country (Both characters can be renamed).
He had feelings for her when they were younger, but never managed to act on them.
Now that she's married to him… who knows?
The game follows the experiences of this young man.
He will meet other women, and will be able to develop his relationships with them.
Changelog:
0.14.1 Changelog:
– Fixed game flow with low relationship status as PC.
– Fixed a bug in a bad dialogue choice that crashes the game.
0.14 Changelog:
– After week 7, wifey can progress to the next part in her story. Be careful, and choose the influencer you want before accessing this content, because there is a divergent path! Just save before if you want to unlock all scenes!
– Katie's Path: Wifey will get a a dose of something special that Katie concocted for the Halloween party. The PC will see a new side of Wifey! Intimacy scene included of course.
– Lee's Path: Wifey will share her feelings with the PC, and share special moments with her during this Halloween party!
– Optional NTR:
– Jamal: Jamal tries to get in on the action during the Halloween scene if NTR is enabled. If NTR is disabled, he doesn't attend the party at all. If the PC has the Snoop ability, he may be able to catch more of their conversations.
– Mr. Davis: Mr. Davis tries to get closer to Wifey when she feels a bit sick during the party! The PC may be able to snoop as well. If NTR is disabled, he doesn't attend the party at all.
– Optional NTR mechanics: You can now see the optional NTR influencers' mechanic. They actively try to ruin your relationship with Wifey, and can decrease her Love Points. Fight back to keep her! If NTR is disabled, they cannot influence Wifey at all.
[collapse]
Developer: 3Diddly Games
Platform: Windows
Censored: No
Version: 0.14.1
Language: English
Size: 342 mb
Download game Wifey's Dilemma Revisited:

https://k2s.cc/file/7fe05a38143b5/Wifeys_Dilemma_Revisited-0.14.1-pc.zip