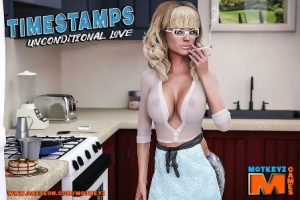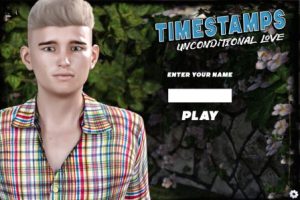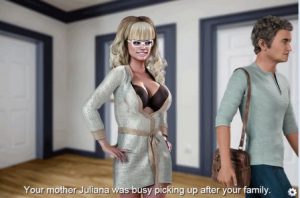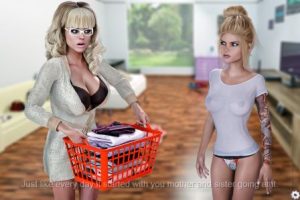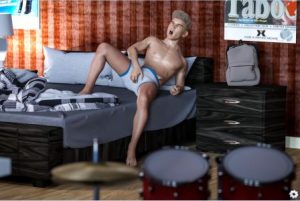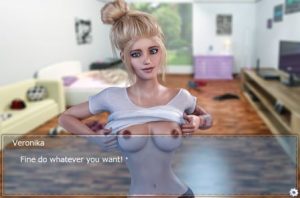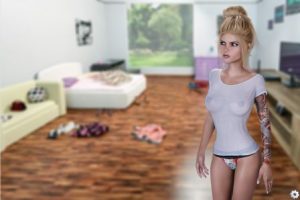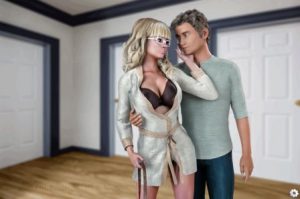 Second chapter of the game. You're a college student who's lustful desires have caused you to make horrible mistakes. But lucky for you, your best friend has found a way to manipulate time… You have the chance to go back and fix some of your mistakes… Will you correct the things in the past to make your life better or will you make it worse. You can make new decisions follow new paths try to get everything you desire or you just might continue to fuck things up… The only good thing is time is on your side. There are so many paths to follow… Will you help them make the good choices??
– Tons of new scenes & animations
– New music tracks – Engine Changes –
– User Interface Overhaul
– New Dialogue Panel Design and changed layout.
– New "Clean UI" Setting to disable dialogue panel background in options
– New crisper buttons
– Button click sounds on phone and menues for more feedback
– Completely new Choice panel that is really slick!
– Improved the show/hide UI with Z key
– Fades on phone apps
– New Popup system and fade.
– New stacking popups feature for multiple notifcations on top of eachother.
– Revamped Dialogue History Panel
– Much improved fluidity on going back and forward in dialogue
– Improved performance in dialogue system.
– Turned off some debug logging to save on your disk space and some performance.
– Quick navigation button and panel got some graphical improvements
– Inventory got some graphical improvements
– Hover tooltips in navigation (like on doors) got massive graphical improvements.
– New Cum Effect. – New Picture Effect.
– Code optimizations for performance.
– Bunch of quality of life improvements.
* Bugfixes
– Fixed a few typo's and errors from R4
– Fixed a bug with "ESC" key menu made it possible to get stuck in game in some rare situations.
– Fixed a few other old minor bugs that has been pestering the game for far too long.
Developer: Motkeyz
Platform: Windows
Language: English, Russian, Italian
Version: R5 PE
Censored: No
Size: 31000 mb

https://k2s.cc/file/eb1e392abaa83/TimestampsLostLoveR5.part1.rar

https://k2s.cc/file/065cb0763f564/TimestampsLostLoveR5.part2.rar

https://k2s.cc/file/d93a698960a78/TimestampsLostLoveR5.part3.rar
OR

https://fboom.me/file/eb1e392abaa83/TimestampsLostLoveR5.part1.rar

https://fboom.me/file/065cb0763f564/TimestampsLostLoveR5.part2.rar

https://fboom.me/file/d93a698960a78/TimestampsLostLoveR5.part3.rar