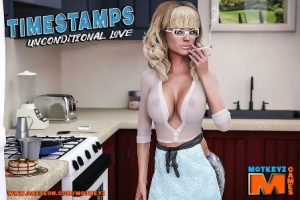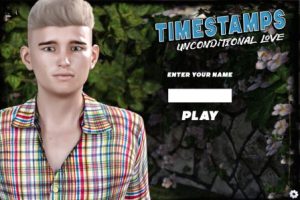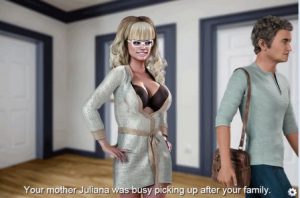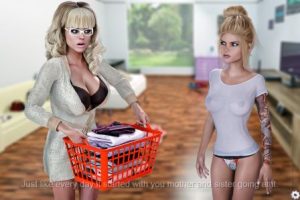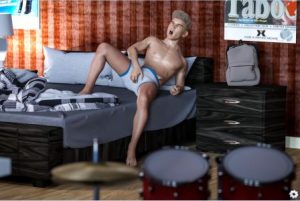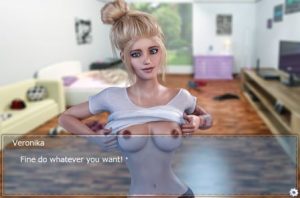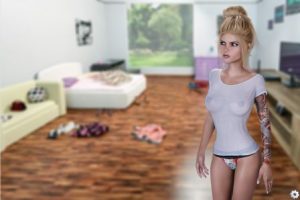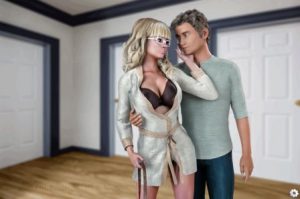 You're a college student who's lustful desires have caused you to make horrible mistakes. But lucky for you, your best friend has found a way to manipulate time… You have the chance to go back and fix some of your mistakes… Will you correct the things in the past to make your life better or will you make it worse. You can make new decisions follow new paths try to get everything you desire or you just might continue to fuck things up… The only good thing is time is on your side. There are so many paths to follow… Will you help them make the good choices?
280+ new renders
10 new amazing animations
2 reworked animations
Content Focus: Veronika, Juliana. and more.
New Character introduction!
New Locations being added on the map, some are disabled this version.
Fixed some typos
Persistent saves! After you move your save folder for the last time, it will now move to
%LocalAppData%/VNGINE/Timestamps/Saves
Persistent game configuration!
Now no more disclaimer at the start of the game for repeat players.
New Feature: Scroll Dialogue Control.
Scroll UP – Dialogue Forward (Like Left click / Space)
Scroll Down – Dialogue Backward (Like Right click/Q)
Scroll Click – Hide Interface (Like Z)
New Feature: Game Translations!
Read more on Discord in the #game-translation channel.
Languages are located in "Unconditional Love_Data/Languages/"
VNGINE updates and fixes:
* Massive size crunch of game, converted 99% of images to webp from jpg/png. The game is less than 1.2GB now.
* Changed colors of animation player buttons to more blue, easier visible on brighter scenes.
* Loading into dialogue no longer causes you to restart that scene from the beginning.
* Rightclick now properly cancells animations and goes further back.
* Moved saves to %LocalAppData%
* Moved gameconfig to %LocalAppData%
* Automatically load preffered language on starting game.
* Language version detection
* Custom Translator note that show up when you apply language in game.
LMS – Language Modding Support
– Dynamic Translation Finder in "Unconditional Love_Data/Languages/"
– Allows custom country flags in the folder, that will show up in the mainn menu of the game.
– Intro Translation
– Inventory Item translations
– Navigation Click message translations
– UI Translation
– Hint System translation
– Phone message translation
Known Issues:
The translation support is not 100% Yet.
All the fonts right now do not support all the letters of all alphabets. It will be added at a later date to use custom font files, hopefully for 0.5.2
Censorship: None
Platform: Windows
Language: English
Size 1120 MB
Download game: