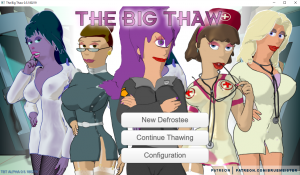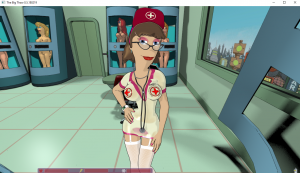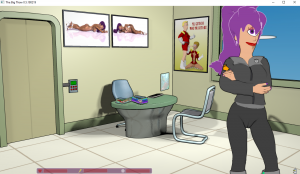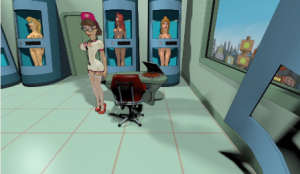 The basic story is that Fry needs to get thawed out so Leela can assign his fate. However there's a world wide crisis at hand and Fry was defrosted early. He will not only needs to get de-iced he will need to prove his worth as a breeding stud to save the human race. The story evolves in 2 phases first defrosting. Then he needs to demonstrate his sexual skills to convince Leela his skills can pay the bills. This game is about 15% finished. We just got fry thawed out yet. He still needs to get his sex monitoring chip and his package upgraded so he can impress Leela.?
Main Engine Start (New Stuff)
Holocock works on Leela and Randy.
Randy First Act scene is all new.
Randy assets visually mostly the same but 1/2 as many needed.
Go for PDI (Fixed)
A ton of stuff that was stupid with randy. This no doubt introduced new bugs.
Leela was triggering wrong events when she gets mad about eye questions.
Error 1202 (Busted)
The lust gains and scoring on the 3 Way scene needs tweaking.
Cum targets and scoring probably has glitches. Cumming in the wrong place or commenting about the wrong place.
Crushed Cock bad end may not always trigger as intended. (More testing needed)
Using Blue Pills may cause unexpected lust gains. (Testing)
Developer: Bruemeister
Platform: Windows
Language: English
Version: Alpha 15 Patreon
Censored: No
Size: 665 mb
Download game: