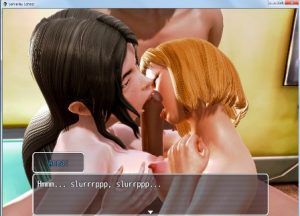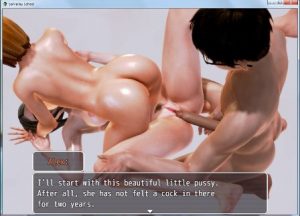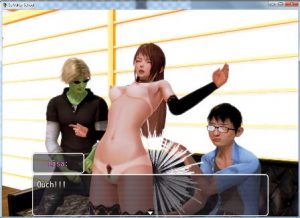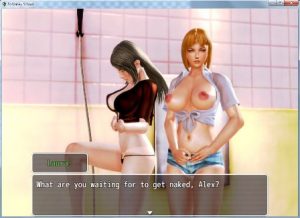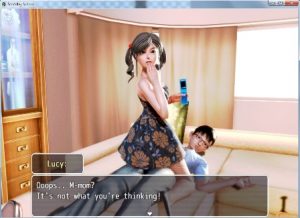 The player controls Alex, an ugly and stupid student at Solvalley School. Alex needs to study, work out in the gym, work to make money, etc., all for the sole purpose of fucking as many girls as possible.
Changelog:
New scenes:
– Visiting Lisa and Marian's house
– Revenge of Marian
– Lisa's Blowjob at School
– Calling Lisa (repeatable)
– Lisa's ending scene
– Sex with Sarah
Improvements in image and text quality:
– Prologue
– Lucy first event
– Lisa first event
Different versions / platforms:
I will not have time to make versions for Android. However, there are people who do this on the internet. As soon as someone else creates a version, I'll post it here, but without guarantees that there will be no bugs.
Nor will I do a "crunched" Solvalley version. I will do the same procedure as above.
To install the patches:
You need to unpack the contents of the patch and then move the files to the folder where Solvalley 0.11.0 is installed. Make sure you overwrite the old files.
About next Solvalley updates:
At the first half of January there will be a small update for Solvalley, with new scenes and the end of Anastacia's storyline (two different endings, solo and harem).
About House Arrest:
By the end of this month I'm going to do a little update for House Arrest. However, since it is difficult to work on the holidays, it will probably be very short with a few scenes.
Censorship: None
Platform: Windows
Language: English
Size 2850 MB

https://k2s.cc/file/ad195778e1095/SOLVALLEY_SCHOOL_0.12.part1.rar

https://k2s.cc/file/510b1b1afb2db/SOLVALLEY_SCHOOL_0.12.part2.rar
OR

https://fboom.me/file/ad195778e1095/SOLVALLEY_SCHOOL_0.12.part1.rar

https://fboom.me/file/510b1b1afb2db/SOLVALLEY_SCHOOL_0.12.part2.rar