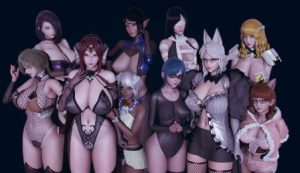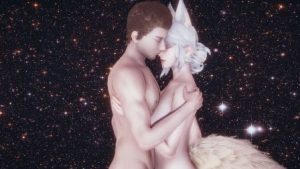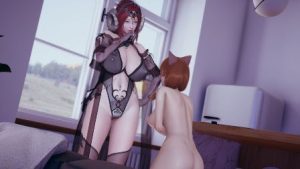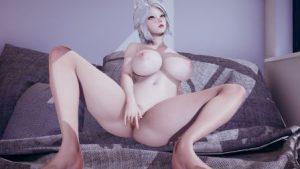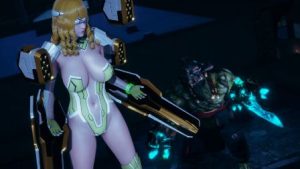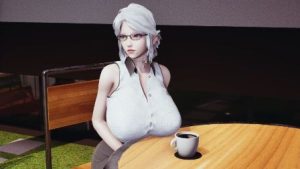 The story of PHOENIXES takes place in a world where both magic and science are well developed, a world where the superhero is really a thing. You, a wanderer in the junction between light and shadow, are now dragged into the cusp of the fight between heroes and villains. The city is falling apart and justice is being corrupted, you will have to take the responsibility and … … … …
Nah, that sounds boring, why don't you just enjoy an easy life in this urban fantasy world and get all the hot strong beauties in your harem no matter whether they are heroes or villains? That solves the fight too, right??
Changelog:
Phoenixes v0.4
Anyway, now let's have a look at what's new in v4 update:
Interrogation:
– The interrogation room
In v4, you will be able to unlock the 'Interrogation room' upgrade in your club and get yourself a dark little chamber. In the future, this place will become a main 'battlefield' for you and the supervillainesses you catch~
– The interrogation practice with your girls
The sad thing is, you are still not capable of hunting any supervillainess down in v4. But don't worry, the interrogation room won't be deserted because Heather and Sorring are willing to do the interrogation practice with you! How will they respond to your interrogation techniques?
Other improvements:
– The club now has a better interface
– Removed girls from your 'Plans' who don't really have a plot yet
– Forbade people from choosing an overlarge screen resolution
– Fix the bug that displays the wrong picture when in front of a branch selection
The story:
If I have to sum up the new plots with one word, it will be 'boobs'. You will get what I mean soon~
Heather, Cassy, Osonia, and Sorring will have new personal plots.
– Heather & Cassy
Your android maid is on duty and she will become your solid ally to help you build your harem from step to step.
And… making Heather your first wife will be her priority~
– Sorring
After that wild night, Sorring and you are both eager to know more about each other… …
– Osonia & Yamir
Yamir's case has become much more complicated than Osonia expected, and the truth was even weirder than she imagined.
[collapse]
Developer: NoMeme
Platform: Windows
Censored: No
Version: 0.4
Language: English
Size: 1450 mb
Download game:

https://k2s.cc/file/14e279447755d/Phoenixes-0.4.0.0.WindowsLinux.zip