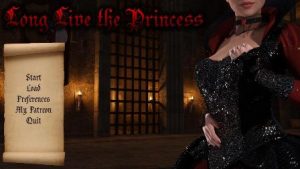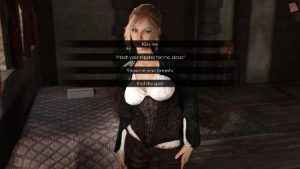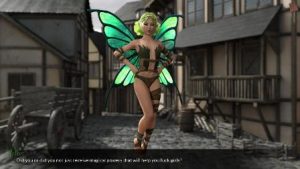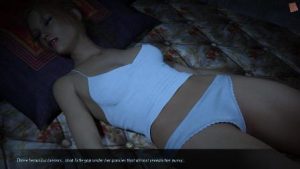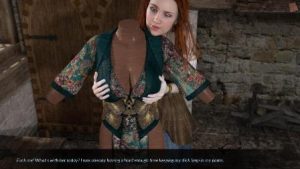 The King is dead. His daughter, Princess Selena, is set to take the crown. But something is wrong. Murder, backstabbing, and visions of extinction threaten to bring ruin to all that is good. And at the heart of it all is a tale of personal tragedy and lost love.
You are a Truthsayer. Yours is the ability to tell if someone is lying. With your mentor dead, it is up to you to protect the Princess when she arrives in your hometown for her coronation. But a secretive old crone and her foul-mouthed pixie assistant have different plans for you.
With a newly learned ability to uncover secrets and use them to your own advantage, you are tasked with getting close to Princess Selena to save her from her darkness. But to achieve that, you must practice by getting close to the women in town. Real close.
And as you venture towards your destiny, someone is watching you closely..
Change-Log:
You may now revisit the Fey Court.
Multiple new scenes with the Fairy Queen.
New scene with the Leanan Sidhe.
Completely revamped visuals and animation for the interrogation scene with Samarra and Nell.
One new musical track
Experimental: Map is shown automatically when you visit the streets in town while no other events are occurring.
The map is now dimmed during nighttime.
Primrose's sex menu didn't show if you missed one of her optional scenes. It should now be visible if you've had sex with her at all.
Removed references to non-existing face animation for Evelyn that caused issues for Android users.
Various tweaks and fixes.
Platform: Windows
Language: English
Version: 0.20
Censored: No
Size: 589 mb
Download game: