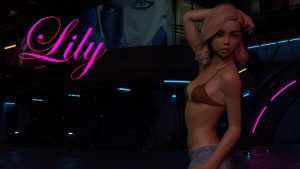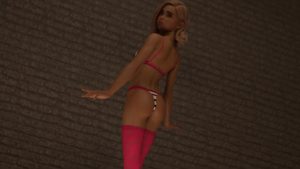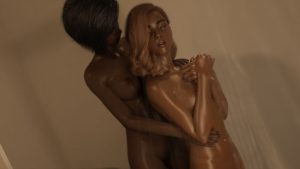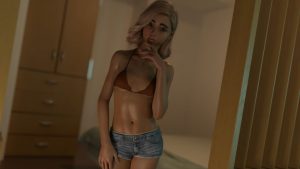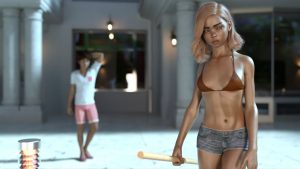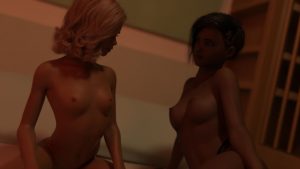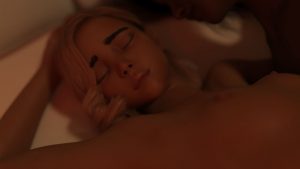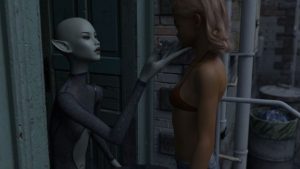 Madagascar changed drastically. When the first aliens arrived they took Madagascar. The people who lived there were brought to a better places on planet Earth. The island is now a interplanetary colony, a place for all people, not only human, to share knowledge, do research and to trade. Nowadays the Madagascar Colony also holds the most prestigious colleges and universities on planet Earth.
Lillian Marie Kilminster travels from Great Britain to the Madagascar Colony to attend the Interstellar College of Knowledge and Wisdom. ICKW is the finest college on planet Earth. Lillian Marie is the daughter of a succesful British business man. Her father is both wealthy enough as able to pull the right strings to have his daugther accepted for ICKW.
Our story starts when Lillian Marie arrives at Hoavy Town.
Changelog:
v0.03 Final
Bugfixes for 0.03 Beta
v0.03 beta
This update is mainly about Lily discovering her playful side. There is also some progress in the main story and in the deepening relationship between Lily and Kharoline.
Over 600 new images.
New scenes with Connor. This is a side story.
New scenes with Blaire. Blaire becomes a side story, now she got Lily in contact with Oscar.
New scenes of Lily at home alone.
New scenes of Lily visiting the twins.
A new job (at the Veterans Home) is available. Nothing going on there really besides making a few extra bucks.
A few renovations to the GUI. The items screen will be taken care of in the next update.
The webshop is now available.
[collapse]
Developer: Joker 3D
Platform: Windows
Censored: No
Version: 0.03 Final
Language: English
File size: 1490 mb
Download game:

https://k2s.cc/file/07402e302f129/Lily-0.03-final-win.zip