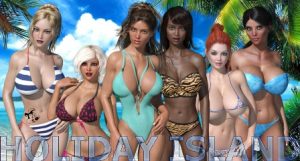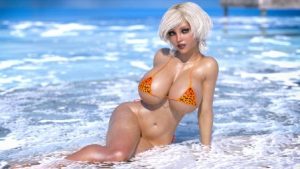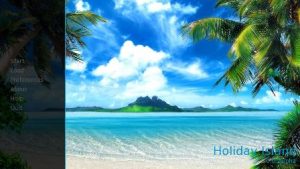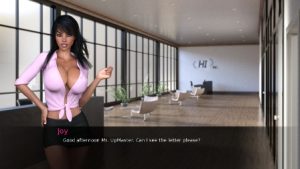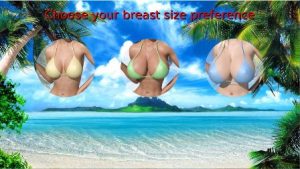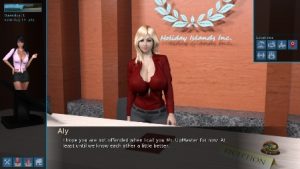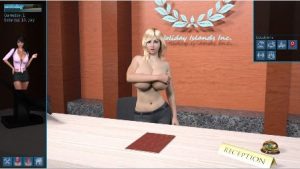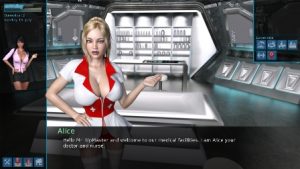 You, the player (a guy) won a lottery for holidays on a Pacific island. But is not just any island. It is full of beautiful girls. You can play the game's intro story to learn all about it.?
The update from 0.1.3.3 to 0.1.4.0 has 421 new renders and videos!
Include everything from 0.1.3.0 beta including all content addons and bug fixes.
New features and content
Joy can send three sexting images now.
Faye gets a very long scene with posing and two videos in the "blue room", a part of the night bar (upstairs).
Jennifer will reveal her transformation story in an event.
Natasha gets the "follow me" renders.
Natasha gets the "flash breasts" renders.
Desire and Jessica get a hot "girl time" event.
Desire gets an event where she visits your room in a pink maid dress.
Jennifer gets a few scenes where you can visit her in her room.
Getting the new room will be a quest with some different things to do to finally get it.
Jennifer and Yumiko get the "flash breasts" actions.
Jennifer gets an event where she shows you around the new player room.
There will be a new player room with lots of cool options (please check the other posts about that one) .
Desire gets another poker reward which involves her huge assets.
Desire gets and extended weight lifting scene with a little surprise.
Renee gets the breast flash renders.
Desire maid scene will be rewritten and rerendered.
Faye gets the night drink scene.
Faye gets a short event where you run into her in the hotel corridor.
Minor improvements and changes
Added the code to allow sexting images to be "dream images as well" (only used for Joy right now).
All pool scenes have been refined to improve picture to picture transitions. Conversation text has been improved as well..
Bug fixes
Dream images for Renee were not added
Ivy breast bump event in her swimwear was not supposed to happen in the evening
Jennifer age and room number are not shown, although the MC knows them.
Censorship: None
Platform: Windows
Language: English
Size 877 MB
Download game: