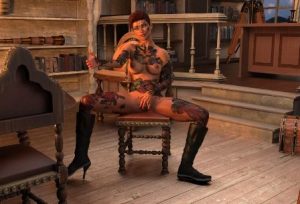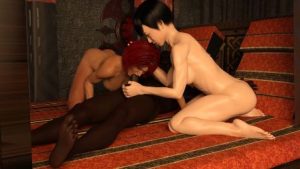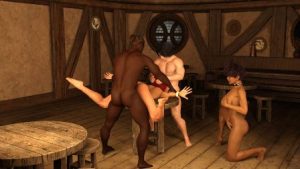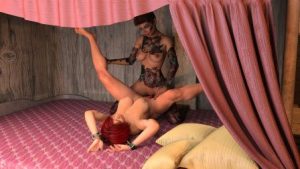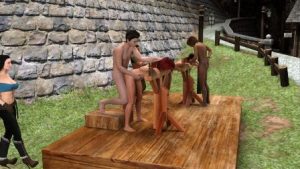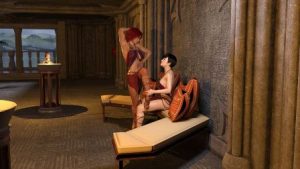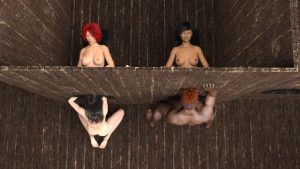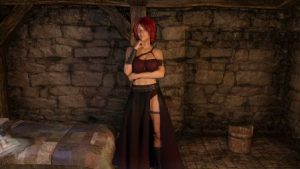 You would never have thought, in your wildest dreams, that being attacked by pirates
was something you would be deleteriously happy about.
Of course, you never would have expected to end up in the hold of a slaver's galley,
after a long chain of events you still can't quite wrap your mind around.
You hadn't thought your luck could be so bad.
Build 7 contains a full 22 new scenes, plus a number of major and minor fixes. The build primarily focuses on adding the Pirate Job, adding a Free Use System, and adding more BDSM/Transformation scenes.
The Pirate Job – You can now work on the Waves Mistress! After you've unlocked the ship, there are 8 new scenes, covering 3 separate jobs you can do aboard. Cabin Girl, Crew Entertainment, and Seawoman! Eventually, there will be further ranks to earn, but this establishes the core job.
Free Use System – This system works much like the Transformation options. If you purchase the Free Use Collar from the Clothing Shop, you can then equip it (assuming you meet the nymph) from your home. Equipping the collar marks the MC out as available for anyone to use, until they take it off again! Like with the Futa and Fairy Transformations, this shifts you to a copy of Haven's Port where only those places with Free Use content are available to travel, allowing you to find the content without hassle or confusion.
More BDSM, Futa, and Fairy Scenes! – Per patron voting in the Focus Poll, I've focused on adding additional relevant scenes. There are a couple of new Bondage scenes mixed in with the Pirate Job and Free Use System, as well as one completely independent Bondage scene. Likewise, there are 4 new Futa scenes to find as well as 2 new Fairy Scenes!
Other Stuff
– Save Compatibility between builds is now a thing. Build 6 saves will/should work with Build 7.
– Major fixes to the time system, it should be at least a little more reliable.
– Fixed some missing images (they were actually just in the wrong place in the file structure)
– Fixed it so Jazerhra and Lysana don't repeat their party introduction options.
– Added some recognition to repeat encounters with a certain mysterious resident of the island
– Jazerhra has a second date option now…but requires you to have been on the first. Previous visits in old builds don't count, sadly. Make sure you redo the date (which is repeatable) if you've already done it once.
– Fixed a large number of minor bugs.
– Fixed a bunch of minor typos.
Developer: Novus
Platform: Windows
Language: English
Haven's Port Version: Build 7.1
Censored: No
Size: 2200 mb

https://k2s.cc/file/164a99eee425a/HavensPort7.1.part1.rar

https://k2s.cc/file/3cbbd3d66e17d/HavensPort7.1.part2.rar
OR

https://fboom.me/file/164a99eee425a/HavensPort7.1.part1.rar

https://fboom.me/file/3cbbd3d66e17d/HavensPort7.1.part2.rar