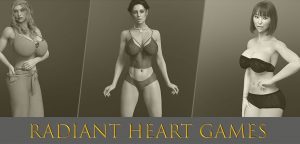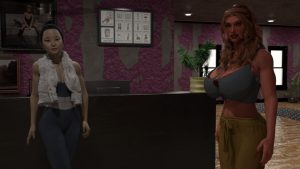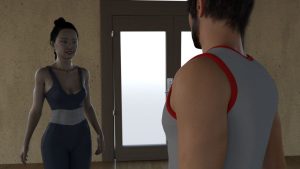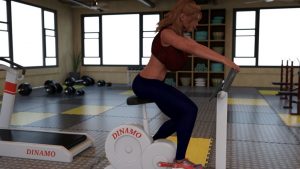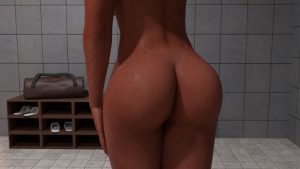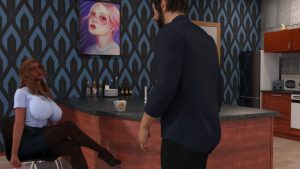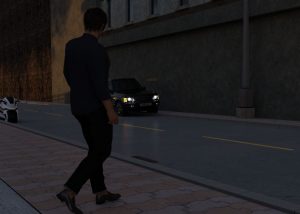 You play as a 28-year-old man who is working in a very prestigious company in a very demanding job. One day you find your boss in a very strange situation…
The same day you get into a car accident. You don't think that this is an accident and you try to prove, that your Boss, Mr.Pinewell, is involved in some shady business… At the same time you'll need to manage your private life and help your character achieving his goal to be the best man he can be!
The new update is here! It introduces a brand new sidequest for the busty Valeria. In order to unlock it you will need to have 1 Golden Heart and come across a misc. scene which can play when you talk to Valeria. So go see her and unlock the quest!
When you complete the quest you will unlock Valeria's 2nd Heart date. If you complete that you will unlock 2 new erotic scenes and 3 misc. scenes. In this update there are also two new locations and many smaller quality of life changes.
Developer: Radiant Heart Games
Platform: Windows
Language: English
Version: 0.32 Public
Censored: No
Size: 4000 mb

https://k2s.cc/file/6a2401678796b/GoldenHeartsandDarkMysteries0.32-0.32-pc.part1.rar

https://k2s.cc/file/e805e93f10d3e/GoldenHeartsandDarkMysteries0.32-0.32-pc.part2.rar

https://k2s.cc/file/32e1623cd0f9e/GoldenHeartsandDarkMysteries0.32-0.32-pc.part3.rar
OR

https://fboom.me/file/6a2401678796b/GoldenHeartsandDarkMysteries0.32-0.32-pc.part1.rar

https://fboom.me/file/e805e93f10d3e/GoldenHeartsandDarkMysteries0.32-0.32-pc.part2.rar

https://fboom.me/file/32e1623cd0f9e/GoldenHeartsandDarkMysteries0.32-0.32-pc.part3.rar