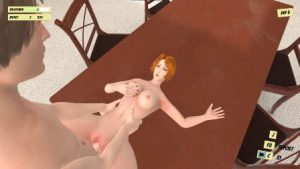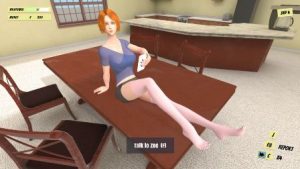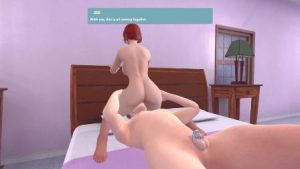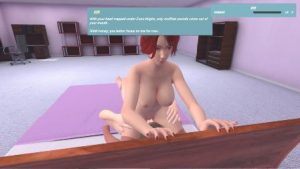 Femdom Wife Game delivers short stories about your vanilla partner turning dominant.
Taking place in a 3D realtime and fully animated game, this femdom game transcribes erotic novelas in its own way. The game has a strong focus on femdom content, such as pussy worship, cuckolding, chastity, foot fetish, etc.
Changelog:
v1.53
From now on, the game will always be free and public with all the content available, but the cheat codes will be removed from the free version of the game.
Feel free to discuss this choice with me.
– Added a new event: T.V. footjob
To access this event, you need to watch T.V. with Zoe and you need to be naked (!), Zoe must be at least level 1 in pussy worship
– Added a new event: First wedding talk
– Added a new event when the lust reaches 100: "Be my slave" (no new animation)
– Improved the save system, no save should reset to day 1 from now on.
– Fixed "Between her toes" not being validated.
– Fixed an issue with the MC stockings not appearing sometimes.
– Added a slight delay at the end of the bath foot massage.
– Improved Zoe gaze during the first stage of the bath foot massage.
– Improved Zoe gaze during the bed handjob animations
– Added sounds on the couch NTR event
– Zoe should stop ignoring the MC cage in the morning
– Notifications above the character's head shouldn't overlap anymore
– When caught masturbating on the computer, you will now lose favor instead of lust
– After a couch event in the morning, Zoe shouldn't propose you to watch T.V. anymore
– You should now be able to have cum eating events while having the MC wearing stockings
– Changed the random system a bit to allow more days without forced events (notably in late game)
– Fixed Zoe voice being present event with voice volume at 0 – Zoe should stop playing the talk animation after an event
– Fixed some dialogues hanging after an event
– Zoe shouldn't be able to spot you masturbating when she's outside
– Fix the kitchen ustensiles being pink
– Removed the kitchen pan during the pegging event to avoid it from clipping through the MC
– Zoe eyes shouldn't go as crazy as before during sex
[collapse]
Cheat Codes:
Cheat Codes:
– In the quest log, most quests can be switched to "debug" mode by using left control + left click on them.
A "debug" event will be unlocked regardeless of the game state, meaning it will happen as soon as possible.
– left control + M will give you 100$
– left control + W will give you 10 favor
– left control + G will equip or remove the chastity cage
– left control + I will reroll Zoe idle
[collapse]
Developer: FemdomWifeGame
Platform: Windows
Censored: No
Femdom Wife Game Version: 1.53f1
Language: English
File size: 1000 mb
Download game:

https://k2s.cc/file/2533dc9db0e3f/Femdom_Wife_Game_1.53f1win.zip