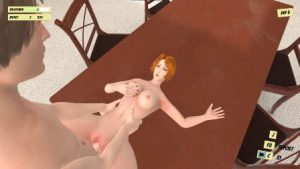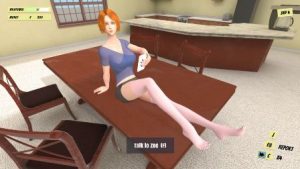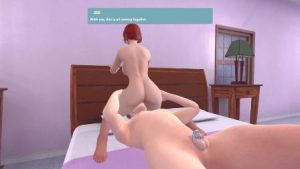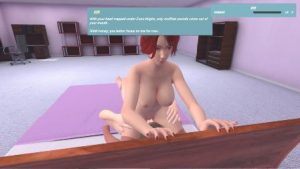 Femdom Wife Game delivers short stories about your vanilla partner turning dominant.
Taking place in a 3D realtime and fully animated game, this femdom game transcribes erotic novelas in its own way. The game has a strong focus on femdom content, such as pussy worship, cuckolding, chastity, foot fetish, etc.
Changelog:
v1.57f1
– Added a new event "Fuck me": Zoe will ride a dildo over the MC's chastity cage.
– Added MC comments in the morning to deepen the immersion (for old saves, the comments will be out of place).
– Slightly modified the dialogue on the repeatable event when Zoe asks you to lick her to sleep.
– Added a new small event on the computer, Zoe has left a tab opened.
– Fixed being able to ask for sex to Zoe after the cum eating intro.
– Fixed Zoe phone being present in some cutscenes.
– Added the option of having daily outfits in Zoe wardobes. She will select one randomly at the beginning of each day!
– Added new props in the kitchen, in the hallway and in the bathroom!
– Fixed Zoe spotting you on the computer when she was out.
– Fixed the MC having strange lines on his body when seen from afar.
– Fixed Zoe having her eyes going crazy during the facesitting event.
– Fixed the MC socks clipping in some events.
– Fixed Zoe asking you to clean her during a foot event when the cum eating path hasn't started yet.
– Fixed Zoe asking you to watch T.V. in the morning after a cunni scene.
– Fixed dialogue inputs being processed while filling a feedback.
– Fixed Zoe thinking the MC is wearing girly clothes after you removed them.
– Fixed the MC's panties being displayed during pegging events.
– Fixed Zoe not looking during the first serious talk about cuckolding.
– Stabilized the save files a bit. New events won't be saved until the beginning of the next stage (morning & evening), it caused too many issues.
– Fixed a few typos.
[collapse]
Developer: FemdomWifeGame
Platform: Windows
Censored: No
Version: 1.57f1
Language: English
File size: 1260 mb
Download game:

https://k2s.cc/file/5f1d1decca3fb/Femdom_Wife_Game_-_Zoe_1.57f1.zip