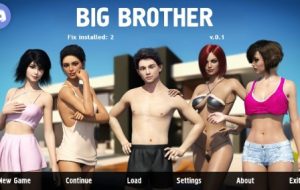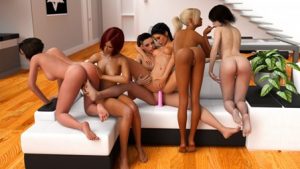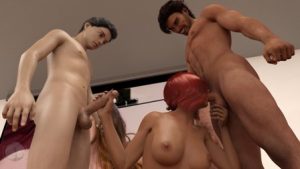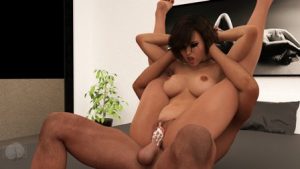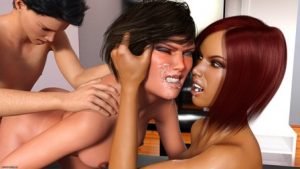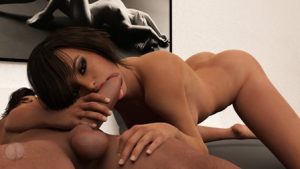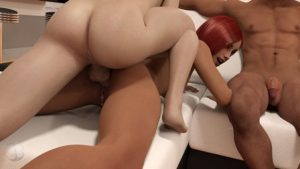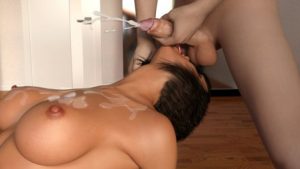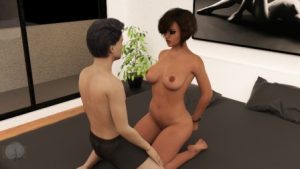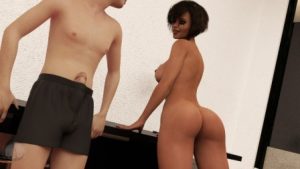 Yes, it's "Big Brother" again and yes, it's me again. I understand that there is a lot of hype around this game and several fan sequels and remakes have been created, too many for one game. But still, this port should be here.
The purpose of this port is to transfer the entire story from the original game developed by Dark Silver to Ren'Py.
Changelog:
Additions:
Full Port. All events from the original game after getting rid of Eric are ported, with some changes. Some events have been fixed, one has been removed. If you chose Lisa as your girlfriend, events will happen after the original events with Olivia, after which Lisa and Olivia will become Max's girlfriends. If you chose Olivia first, the dialogues in the original events with Olivia are changed.
Added 35 new achievements
You can open all the achievements if the progress is 100%. For this purpose in settings it is necessary to enable the option
At the beginning of a new game a player will have a choice whether to leave NTR or turn it off. If disabled, the dialogues leading to NTR will not be available and the scenes with NTR will not be visible.
PC. Assigned buttons on the keyboard to skip time. At 1, 2, 3 and 4 o'clock (not Num).
Added a screen displaying character relationship statistics. And also added additional hints in the "Walkthrough" where these stats are required.
Settings. Through the settings you can disable Autosave when switching between locations.
Settings. Through the settings you can enable the display of icons for quick access to the "Passage".
Walkthrough. In walkthrough, you can display only open and accessible event branches
Walkthrough. Added "Additionaly" hints. And added hints for opening the events "Treacherous Plan" and "Weed"
Saving. Added buttons to the game interface for "Quick Save", as well as assigned buttons on the keyboard (Latin letters)
Changes and fixes:
Resolved an issue with game slowness.
Fixed an issue with getting the №56 achievement.
In the English translation, where it was missing, replaced Max's name with a variable.
If you run out of potency remedies, you can buy them in the store again
Changed notification design
Added choice to skip event for nightly recurring scenes
Removed dialogue with Lisa where the player could promise gratuitous help with homework. Also added a fix if someone chose this path.
Walkthrough. Now changing the walkthrough option doesn't happen immediately, a screen appears before it for the final choice
Fixed and updated screens for changing a character's name
Saving. Updated screen for naming your save
Saving. If when you save the game, the save name box is left blank and you press Esc, you are saved with an empty name. Before this, a name was assigned to the last save.
Saving. When you select an occupied cell, the input field is loaded with the name of the selected save. And also the input field is framed.
After declaring war on Eric, the event will not immediately start, where Eric will accuse Max of theft
If one of the characters should be punished, in this case, skip breakfast and dinner will not work
Added the ability to access "Control" events, even if not friends with Eric at first
Added the ability to access private punishments if the main character has hardly ever been punished.
[collapse]
Developer: PornGodNoob
Platform: Windows
Censored: No
Version: v0.1 – Fix 10
Language: English
File size: 2200 mb
Download game:

https://k2s.cc/file/55e26babe705b/BigBrotherRenPy_RemakeStory-1.0-pc_fix10_large.zip