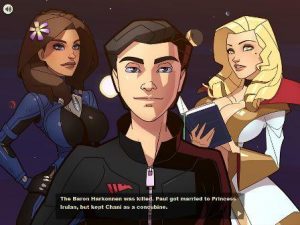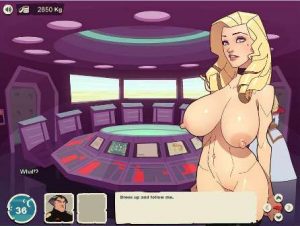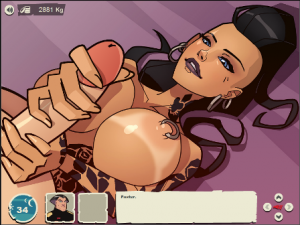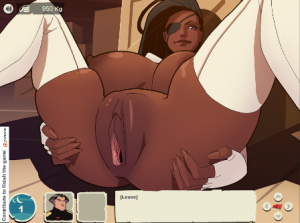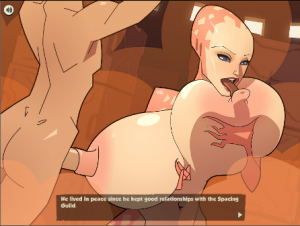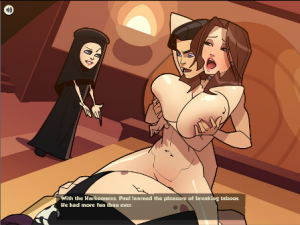 Behind the Dune is parody of the epic science fiction novel and movie called "Dune" written and directed by David Luch. Set in the distant future amidst a feudal interstellar society in which noble houses, in control of individual planets, owe allegiance to the Padishah Emperor, Dune tells the story of young Paul Atreides, whose noble family accepts the stewardship of the desert planet Arrakis. As this planet is the only source of the "spice" melange, the most important and valuable substance in the universe, control of Arrakis is a coveted — and dangerous — undertaking. The story explores the multi-layered interactions of politics, religion, ecology, technology, and human emotion, as the forces of the empire confront each other in a struggle for the control of Arrakis and its "spice".?
WHAT'S NEW?
-The 8 illustrations of last month are colored: 7 photos by Duncan + the hugg of Jessica.
-The interpretation of the wedding vision is more open (Blad Runner unicorn way ). It's now after the game, as a bonus. To unlock it, you need the scenes with the cooperative Jessica (boobjob, handjob, hugg) and select the end she asks. Wait a day.
-Detail: You can ask her to change her haircut, after the credits. I explore that kind of feature for later.
WHAT NOW?
I have 2 details to add to feel the game good enough before starting a new game:
-The actual blowjob of Irulan is ugly (no?), and not fitting anymore with the optional new lines of Jessica. I'm thinking of a better end.
-The scene with Anbarin being caught by sandtrout stops abruptly. I will add a view on her jiggling pumped pussy.
Developer: David Balsamique
Platform: Windows
Language: English
Version: 2.28
Censored: No
Size: 38 mb
Download game: