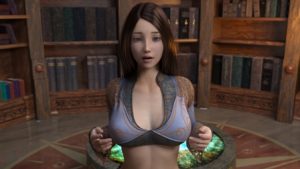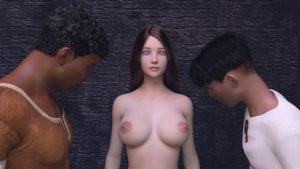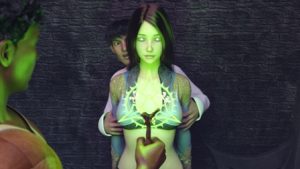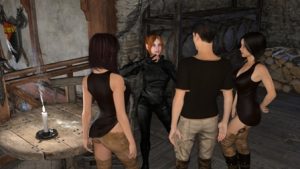 he story starts with Mark, our main character, pondering about a silly mistake he just made.
Mark is just returning home from studying abroad; he spent almost four years far away.
While he was far away, Mark kept in contact with his best friend, Alma; she is his childhood friend and probably much more.
But now, a silly mistake threatens to keep them apart; Mark must find a way to sort things out.
Mark and Alma can spend time together inside a Virtual Reality (VR) game called "The Void."
– Made functional hp and mp bars with (numerical values on top.)
– Made a GUI to display character's portraits and health bars.
– Implemented a functional inventory system.
– Implemented an equipment system that affects characters stats.
– Built the foundation for a navigation system.
– Made stores where you can buy weapons, armor, and consumables.
– Included a lewd scene.
– Featured a couple of girls from my other game (Guest characters.)
– Included new music.
Void Divers Vortex Version: 0.2.1
Platform: Windows
Censored: No
Language: English
File size: 540 mb
Download game:

https://k2s.cc/file/48e52b3415d5b/VoidDiversVortex-0.2.1-pc.zip