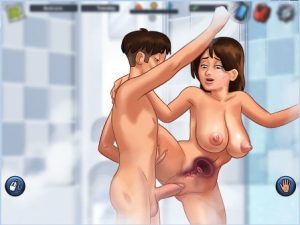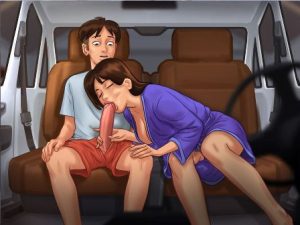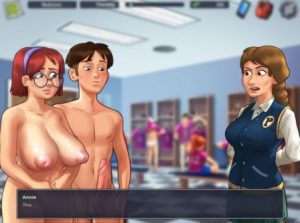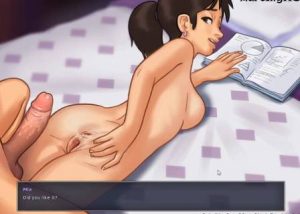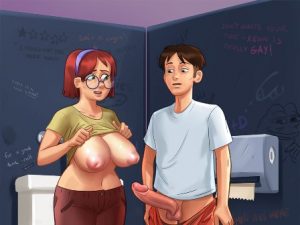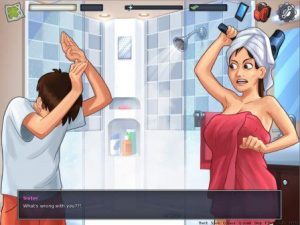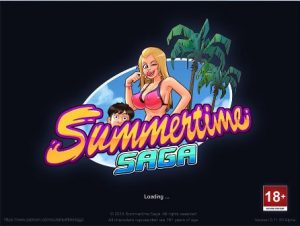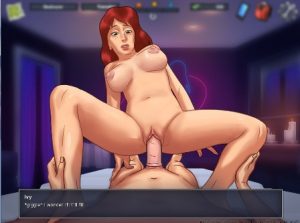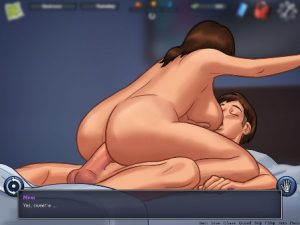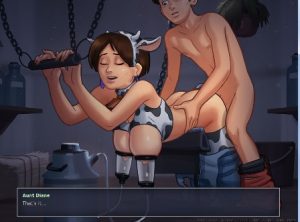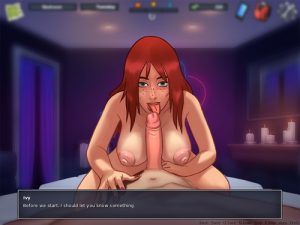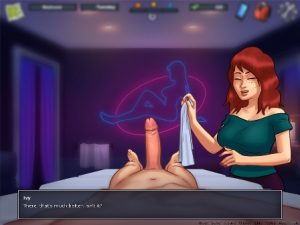 Set in a small suburban town, a young man just entering college is struck by the death of his father. Mysterious circumstances surrounding the death are only the beginning of his adventures as he learns that his father was in debt to a group of shady criminals. Adding to the list of problems, our young hero needs to save enough money for his college semester and find a date for prom night!
New Content:
Five new repeatable standalone events with all new dialogue.
Five new animations (one with three variations) – one for each new event.
A sixth new animation to add a new angle for an existing scene.
Improvements:
Revisited some of Anon's confused/puzzled expressions in existing dialogue.
Improved and extended phone call visual effects to improve stability and versatility.
Polished the pregnancy minigame transitions and optimised the spin calculation.
Updated dialogues to restore the familial relationship between Jenny and Debbie.
Extended the recap mode to include main story conclusion and additional cookie jar unlocks.
Added loading image for when the game is starting up to desktop versions.
Bug Fixes:
Added Jenny's movie date scene to cookie jar, as originally intended.
Fixed various typos and made small improvements to existing dialogue.
Tweaked beach foursome to unlock one girl at time to unlock.
Corrected Daisy's positioning during her repeatable pregnancy announcement.
Resolved issue where Anon could only sire male offspring.
Added missing cutscene to variant dialogue during the Jenny & Roxxy event.
Updated old reference to the fertility lab being on the top floor of the hospital.
Prevented Eve taking off clothes prematurely when entering the tent.
Ensured Iwanka's outfit schedule is correctly reset at the end of her pregnancy cycle.
Fixed exception when viewing Roz's scene in the cookie jar after Connie's.
Developer: Kompas Productions
Platform: Windows
Language: English
Summertime Saga Version: 0.20.10 Pre-tech – Part I
Censored: No
Size: 1000 mb
Download game: