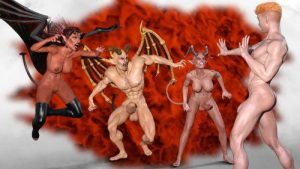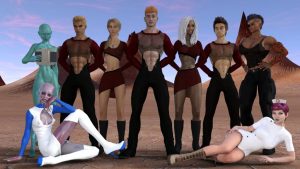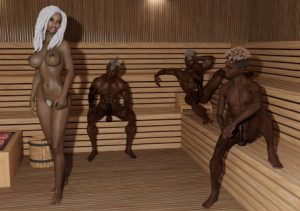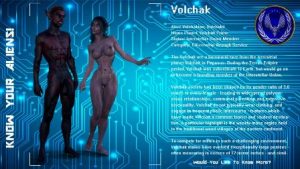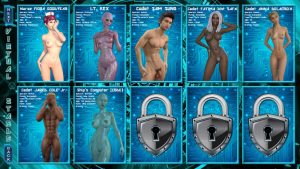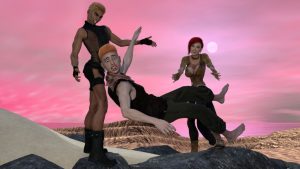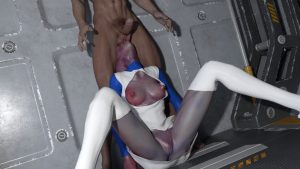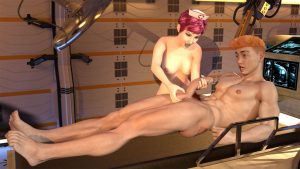 You are a naive young farmhand from Ganymede, thrust into an exciting (and raunchy) galaxy when you're conscripted into SpaceCorps. Meet the training crew of the USS Mercury – a rag-tag of gorgeous aliens, sexy cyborgs and predatory milfs. Seduce your beautiful fellow cadets in an ongoing dating-sim to see just how close you can all get. Visit strange new worlds and new civilizations with very different moral codes.
Your path is open for you to choose. Help a self-aware AI find out what it feels like to be human; or find out just what connection the strict Drill Sergeant has to your past. Seduce your childhood sweetheart; or humiliate your school bully. Explore kinks you never even knew you had!?
ADDITIONAL CONTENT:
– 8 New Cole Paths – Ignore, Rival, Friend, Bully. Cuck, Dom, Sub & Lover – to craft your own relationship.
– A large Sissy-Trans-Bimbo minigame in the Bully and Dom routes.
– m/f, m/m or mixed routes
– New kinks: topper, bottom, subby, cuck & additional m/m version of anal
– New character – Jared Cole Sr
– Expanded Bailey content
– Music that covers everything from Rammstein to Barry Manilow
– 881 new pics!
TECHNICAL CHANGELOG:
– New feature to name saves [provided by gojira667]
– Lowered relationship threshold for talking to Anna [just 1 relationship point now required]
Developer: RanliLabz
Platform: Windows
Language: English
Version: 0.3.6b Public
Censored: No
Size: 3440 mb

https://k2s.cc/file/677ada7a0c847/SpaceCorpsXXX-v0.3.6b-pc.part1.rar

https://k2s.cc/file/9d9dd3d8694c8/SpaceCorpsXXX-v0.3.6b-pc.part2.rar

https://k2s.cc/file/f984e8ea39c32/SpaceCorpsXXX-v0.3.6b-pc.part3.rar
OR

https://fboom.me/file/677ada7a0c847/SpaceCorpsXXX-v0.3.6b-pc.part1.rar

https://fboom.me/file/9d9dd3d8694c8/SpaceCorpsXXX-v0.3.6b-pc.part2.rar

https://fboom.me/file/f984e8ea39c32/SpaceCorpsXXX-v0.3.6b-pc.part3.rar