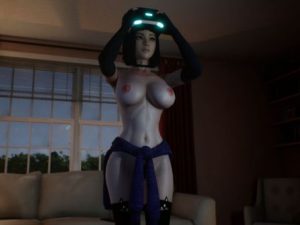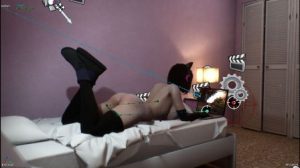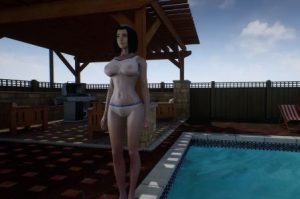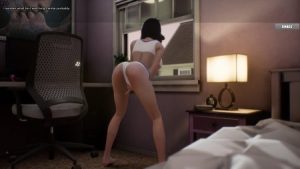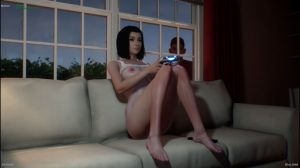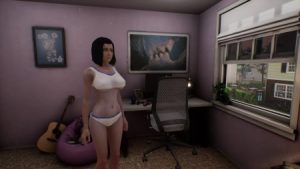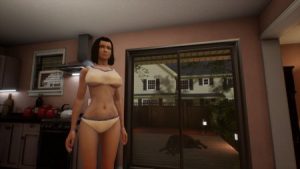 A game from the famous creator of the WhoreCraft game series – Auril.
This is an erotic game about a girl who stayed home alone while her parents went on vacation. She is looking for classes to her taste.?
Changelog: v0.20b
– Game can now be saved by interacting with the Walkman (cassette player) on Kira's desk. Saves can be loaded from the menu anytime. Please report any bugs encountered when using the save feature. Thanks to Horsen for the assistance.
– Jiggle physics have been added for boobs and butts for all the female characters in all scenes.
– Game has been cut to multiple levels to improve performance.
– DLSS is on by default, it's a technology that boosts fps by upscaling lower-resolution images to a higher resolution using deep learning. Requires RTX 2000 or 3000 series GPU.
– Added RTX Global Illumination (in addition to RTX Shadows and Reflections already in game.)(Shadows are now on by default if running the game on DX12, so the option is gone from the menu.)
– Groom hair system and tools enables the rendering of each individual strand of hair, which significantly improves visual fidelity of simulated hair in real time. And causes the hair to not glitch out when interacting with phallic object.
– Few changes to dialogue and added a transfer segment between Alice spotting Kira and the second school dream (go interact with Kira's bed).
Developer: Auril3D
Platform: Windows
Language: English
Version: 0.20b
Censored: No
Size: 5150 mb
Download game:

https://k2s.cc/file/b7e2b60818542/Silicon_Lust-v0.20b.rar