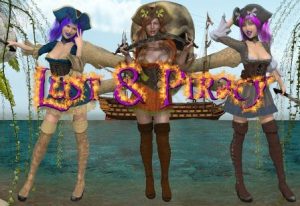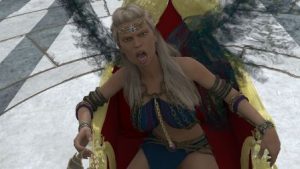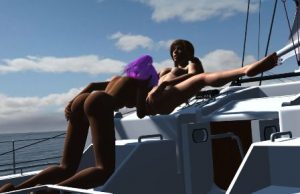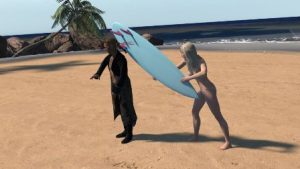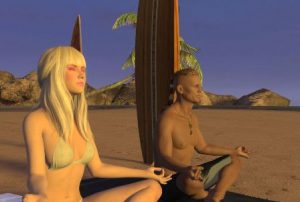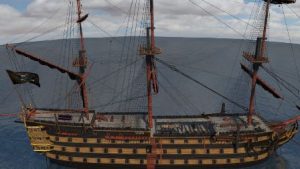 You are a university Literature Professor and a Brother in the forbidden Order of Light, who sets off on a summer research expedition about pirate lore, which becomes a much larger adventure than originally planned. Your three best students, Britta, Saga, and Signe (twins), all sexy, bright, young ladies, are accompanying you on this voyage as an optional, special topics course.
Lust & Piracy is set in a dystopian world where the Global Corporate Council (GCC) has taken over all major governments, dictating every aspect of the global society, including business, religion, laws, and the slave trade. While your intention is to avoid involvement in the depressing society at large, you will find it more and more unavoidable to play a role in humanity's struggle.
Aside from Britta, Saga, and Signe, you will meet and have the opportunity to become sexually and romantically involved with numerous other girls along your voyage.?
Changelog: Lust & Piracy
v0.0.2.0r1
Includes a little editing of the writing and some image replacements.
v0.0.2.0
Includes the first open world game play, with a few repeatable activities, before returning to a forced story path at a designated time trigger (day 14).
Aside from adding this open world environment, I have added a text credits screen available in the "About" section.
Some reworking of the hud system, mainly the time/day and ship's log/stats/etc (there will continue to be modifications to the hud elements for at least a few versions).
The camera and shopping icons on the laptop currently do nothing.
Along with the added content, there has been some general editing.
Developer: RVNSN
Platform: Windows
Language: English
Version: 0.0.2.0r1
Censored: No
Size: 2220 mb

https://k2s.cc/file/16bf98aa2ce58/LustPiracy-0.0.2-win.part1.rar

https://k2s.cc/file/7d1f68e6f94bc/LustPiracy-0.0.2-win.part2.rar
OR

https://fboom.me/file/16bf98aa2ce58/LustPiracy-0.0.2-win.part1.rar

https://fboom.me/file/7d1f68e6f94bc/LustPiracy-0.0.2-win.part2.rar