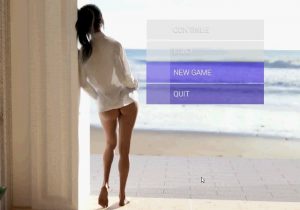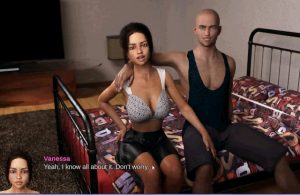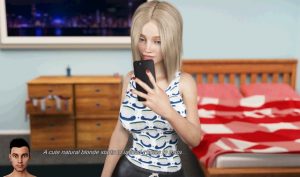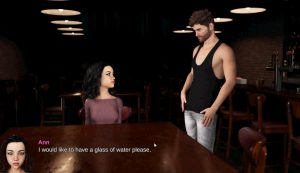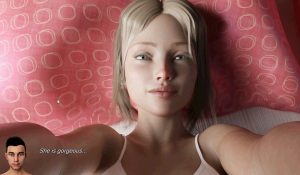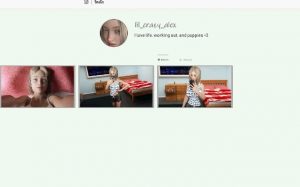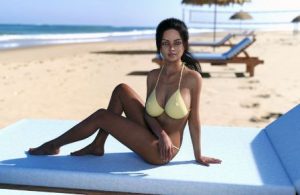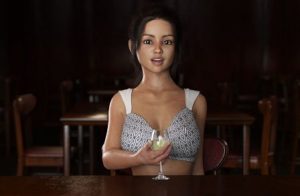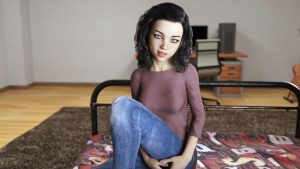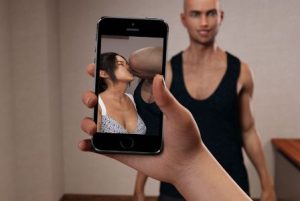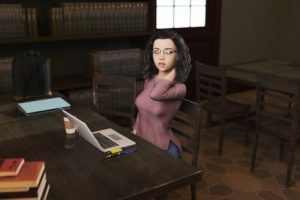 You will be playing as a guy, who's never really clicked with girls too much. You'd much rather spend your time on the computer than dealing with real-life relationships.
However, It'll all quickly start to change shortly after diving into the story. Your best friend, Joe, has made a significant change in his life, and he is there to pull you out of your comfort zone into a new lifestyle.
Vanessa, Joe's girlfriend, and Ann, her shy friend, are just two of the girls you'll encounter early on in the story. Are you going to build a relationship with sweet, shy, Ann? Maybe you'd corrupt her instead? Heck, why not try to steal Vanessa away from Joe??
Changelog:
>>> There's a new update check feature when starting the game. If you are paranoid, you can disable it in the settings. <<<
Hotfixes:
– Multiple rendering issues fixed for users with screen aspect ratios different than 16:9. (0.6.01 + 0.6.02)
– Fixed an issue with new Messaging App in phone (0.6.02)
– Fixed story issues and proofreading (0.6.01 + 0.6.02). Thanks, Derrek!
Story:
New Stuff:
– ANIMATIONS! 1 animation added to Ann's first HJ scene (V0.3). 3(!) animations in Vanessa living room sex scene (V0.6) with extra booty! (editor's note: ) [NEW since Beta]
– All of Alex Insta content of V0.6 (… and she's got a new Easter egg! 2 extra Alex renders) [NEW since Beta]
– Converted a large number of old SMS conversations to the new Messaging App (see in framework changes section) [NEW since Beta]
Added Scenes:
– Joe + Ann at Vanessa's room scene – only available for Ann's (pure) route + NTR [NEW since Beta]
– Sexting with Jenny – only if you met Jenny [NEW since Beta]
– New Easter Egg with Alex (2 new pictures from her)! [NEW since Beta]
Game & framework changes:
New Big Features:
– Choices screens!
There is now a total of 17 different screens for the game's most loved characters! See if you can find them all! (Hint: screens per version – V0.1 – 3, V0.2 – 2, V0.3+0.4 – 4, V0.5 – 3, V0.6 – 5)
– Rewatch Scenes!
A new gallery with recordings of your seen lewd scenes. Different outcomes get different recordings!
– Persistent Messaging App! [NEW since Beta]
A new more interactable messaging app with better UI, chat history that can be viewed at any time, better picture support, and even unique typing speed per character!
– Insta (both PC & Mobile) now supports albums!
General:
– A new console can be accessed using the Tilde(~) key. You don't need to touch it, but it offers some powerful tools. Most noticeably – show FPS or modify variables in-game. NOTE: Modifying variables might lead to unexpected results in the save file.
– Proofreading for V0.1-V0.25 content! Thank you Art for the help!
– Remade skip mode, it is now even more stable and feels great to use. (Hold CTRL to skip, Press S to toggle skip). [NEW since Beta]
– Added filters in load screen to Android as well.
– Dialogue history panel now draggable and generally better (smoother, and more responsive auto-scroll). Note that this panel will eventually be replaced with the new rollback feature!
– Game menu adjusted to properly handle unusual resolutions. should be a better experience on android.
FIXED ISSUES:
– Multiple story issues such as continuity issues, typos, and unreachable scenes were fixed.
– Fixed a commonly reported issue of a looping story after getting to bed with Ann.
– Clicking save button in menu while already opened keeps it opened instead of closing it.
– Quality issue when moving to full screen. You can get around this issue by changing the resolution in the settings after going full screen to another resolution and then back to the desired one.
– Multiple rendering issues fixed for users with screen aspect ratios different than 16:9.
Developer: Kamo
Platform: Windows
Language: English
Long Story Short Version: 0.6
Censored: No
Size: 940 mb
Download game: