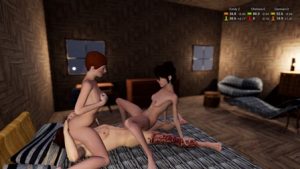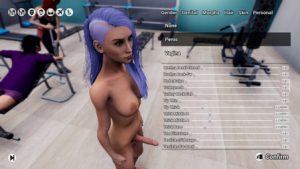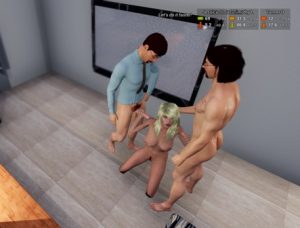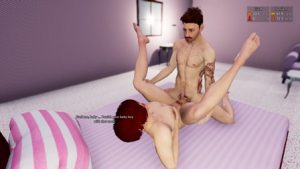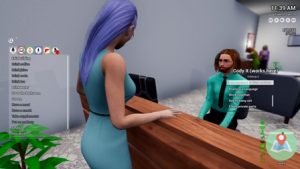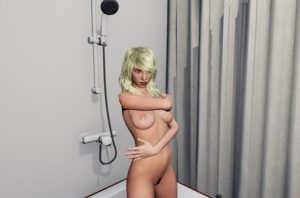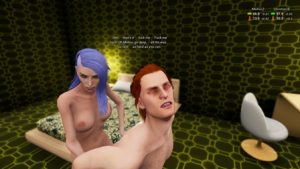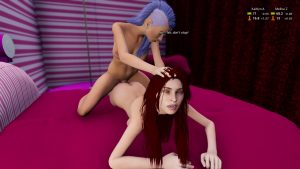 LifePlay is a life simulation RPG that allows you to play in 186+ real world cities. The game has extensive character customization and includes 632+ scenes, depicting life situations where your choice matters. The 3D sex scenes have 250+ animations, accompanied by well-written erotica.
With a new update every 2 or 3 weeks since its first release in April 2018, the game already has a lot of playable content you can enjoy for tens of hours. It's also very moddable – click on "Third Party Mods" from the main menu to check out what modders have made, or check the Docs folder to start modding yourself.
The game covers many different fetishes, but all of them are optional and can be disabled / enabled depending on your taste.
This is the third of the five updates making up the v4.0 Variety and Polish Overhaul and the first update focusing on Clothes in the overhaul.
– Improve the pre-import procedures for clothing assets to be imported into the game during Beta 3 & 4 (these of course won't apply to the old clothes, which will still be there in Beta 3 but will all be removed or replaced in Beta 4):
— Improve rigging to make clothes follow the character's current animation as much as possible, i.e. skirt bend with legs etc
— Improve morph transfer to reduce clipping (i.e. body poking through clothes) as much as possible within the constraints imposed by optimization needs (see below).
— Much better optimization (i.e. poly count & texture resolution only as high as absolutely necessary) for the new clothing assets compared to previous. Because by the time overhaul is finished, the total number of clothes available will be a huge jump from previous (x7 previous is my current estimate), this is essential for the game's ability to load them without crashing and for keeping the game's download size acceptable. Unfortunately, there's no free lunch and the need to keep polycount low for each clothing asset somewhat counteracts the improved morph transfer above, meaning that clipping cannot be avoided 100% especially when a lot of morphs are used, but it'll be a lot less obvious than before.
– Basic high heel system to adjust leg pose and distance from ground when wearing some of new footwear with heels.
– New "Partial Undress" button (dress pulled down to expose boobs etc) during sex and also for testing in the Inventory menu, available for a small proportion of new clothing assets (highlighted as such in your Inventory). Make sure to wear these specific clothes if this is your kink.
– 306 new female clothing items are added in Beta 3 (I just go down the list of raw assets I collected together, so Beta 3 may overrepresent or underrepresent certain apparel types, don't worry, not gonna be a problem when the overhaul is finished).
– Please note: Beta 3 is only the halfway point of the overhaul and the first overhaul update to actually work on clothes. Because half of dev hours for Beta 3 went into improving the pre-import procedures and collecting all the raw assets, the majority of the new assets for the v4.0 overhaul (i.e. the rest of the female clothes and all male clothes) will actually be added in Beta 4. Also, all the logic to use these new clothes for NPCs (which piece should go with which to avoid clipping, what to wear for which location, etc) will come in v4.0 Stable so for now, NPCs either just ignore the new clothes or put them on randomly. Until all the logic is added, the new clothes are mostly just for the player character to try on.
Developer: Vinfamy
Platform: Windows
Language: English
LifePlay Version: 4.0 Beta 3
Censored: No
Size: 2190 mb
Download game: