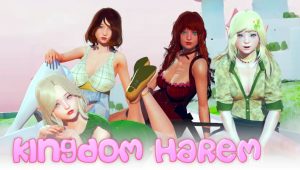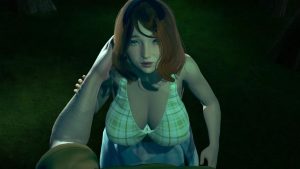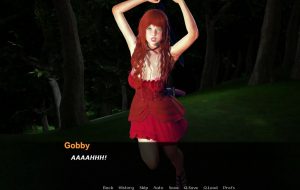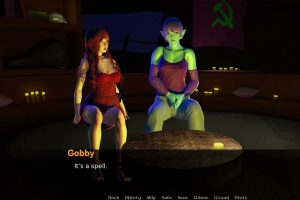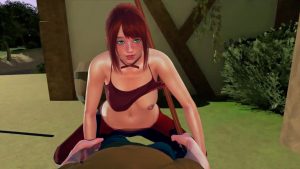 After a mysterious incident you find yourself living with two cute elves and two redheads deep in The Dark Forest. Adventure, love, slice of life story, and dangerous magic awaits you.
Kingdom Harem is a slow burn fantasy harem romance story with interactive portions.?
• Gobby's Storyline: +9 Story Segments
• Meg's storyline: +5 Story Segments
• Emily's storyline: +1.5 story Segments
• Hidden Scene: "Big Splash"
• Hidden Scene: "Sleep Therapy"
• Under 18 selected/hidden event
• Exit Screen: GUI Redone. 8 Backgrounds created. Selected Randomly.
• Some background scenes cleaned up & improved
• Improve look of Hints Screen & Progress screen
• Created Default dinner for when there are no story dinners. Chooses one of 68 possible short dinner summaries randomly. Character sitting poses also randomized.
• Improved Traveling: removed walking backwards option for the tunnel, so people will learn the easier way which is turning around. Removed basement hall doorway for faster travel. Removed into the woods screen for immediate movement from woods to yard and back.
• Random Chance of Seeing Emily and Gobby Changing at night.
• Ability to walk over and watch Emily and Gobby Sleeping.
• All characters sleep at night now.
• Olivia only serves dinner in the evening, before every one goes to bed for the night.
• If you knock on Olivia's or Mia's door at night they will answer in their night wear the first time, and slowly get annoyed with you.
• Ability to use toilet with sound, animation & bladder system (controls duration of the stream)
• Can Look out toilet room window
• Fixed Bug in Emily's route, related too player changing time while already on the roof.
Developer: Ortus
Platform: Windows
Language: English
Version: 0.2.0
Censored: No
Size: 225 mb
Download game: