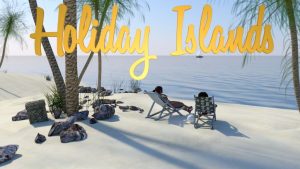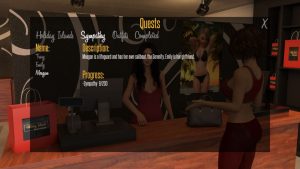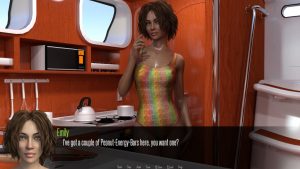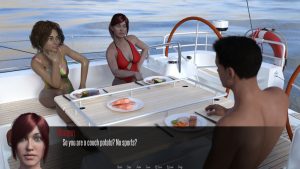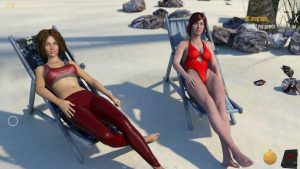 The story is about a young guy who just finished college. He celebrates this at a party. Then he wakes up in the middle of nowhere. He cannot remember what happened. He has a complete blackout! Did he drink to much? How did he end up so far away from home?
WHAT'S NEW?
V9 Update 5
computer browser sites are now working:
?Search: To complete some future quests it will be necessary to use the search. Clues for search terms will be given.
?Mail: I'm sure you would never read mails of other characters and you respect their privacy! Am I right?
?Bank: The mc can now deposit money in his bank account and get 1% interest per day. However the evil bank will keep the interest fractions behind the decimal place. A balance of 99 $ will generate 0 $! The game starts with 100 $ in the mc's account to generate 1 $ per day.
?GSN!: The 'Get Stuff NOW !' online store can now be used to order items.
Lisa photo outfit added
Pamela two photo outfits added
added blood to KFC minigame
accessing a computer now:
?blocks the rollback to prevent accidental rollbacks when using the mousewheel to scroll in a viewports
?locks the UI to hide the map- and houseglass-button for more screenspace and to disable hotkeys
some characters appearing on the beach are now randomized per hour, not daily. Meagan, Emily, Josie are still on a fixed schedule (will change in the future).
fixed exception when empty outfit bag was accessed with cheats
fixed exception triggered by typos in audio-file mapping
fixed scene with Michael K. at night not being tinted tinted dark
fixed photo-vignette-button and added it for the professional camera, hiding the interface now works correctly when taking photos
fixed advance-time-function ignoring the force-flag
fixed other typos
reorganized images, reduced filesize of images without sacrificing quality with better compression/formats
modified the quest update function to copy goals from an old sympathy quest over to a newer version, this was necessary to not reset the sympathy progress with this update, quests had to be updated due to the image changes
added Ocean View hotel entrance and two little training/run events for Sara and Ayumi that will eventually lead to more interesting stuff
added unfinished Scarlett dream
added quests to unlock Pamela and Lisa as model
added quest to enter the club with an ID
made say-background more transparent
savegame compatibility note:
?old saves made during a photo shoot or the quest "Smile please" would load with an exception due to the image-path and -name changes, to fix this I've added workout code. You will see a notification if this workaround is triggered. It will reset the daily photo outfit.
Censorship: None
Platform: Windows
Language: English
Size 453 MB
Download game: