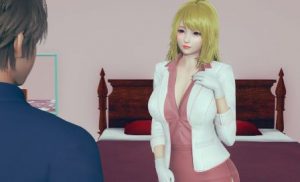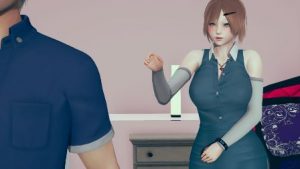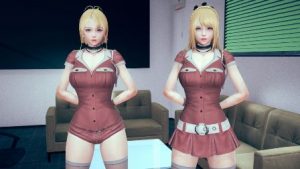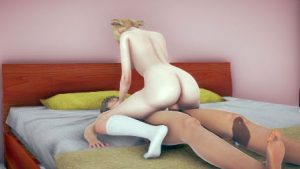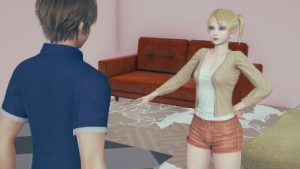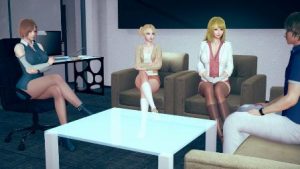 Tells about the story after the pandemic lethal virus attacks, which destroyed more than 70% population on earth.
After 5 years, almost 100% men and more than 60% women were died.
Somehow, you are survived and you are also a man.
Yes, it is what you are thinking..
This is your new world after the pandemic apocalypse.
Changelog:
New (& Rework) Places / Rooms :
Felicia Room (new)
Viona Room (new)
Elizabeth Room (new)
Bathroom (new)
Research Room (rework)
Medical Room (rework from Infirmary)
Floor 1 (rework)
Rooms Improvements :
Erika Room
Kanna Room
Sakura Room
Kaori Office
Lobby
Kitchen Room
Warehouse Room
Main Character (MC) Room
New Feature – Spend Time Options :
Spend Time In Room (New & Improvement)
– With Outfit Options (buy in Harem X Shop)
Spend Time In Kitchen (New)
– With Outfit Options (buy in Harem X Shop)
New Feature – Bathroom Peeping :
You can peep the girls when they are taking shower.
You have 3 chances to peep the girl in shower with some risks to get caught.
But, not all girls will be angry when you get caught while peeping them.
For more information about Bathroom Peeping, Read Here.
New Feature – Girls Gallery :
Access the Gallery from Each Girl's Profiles
Unlock the locked pictures by progress the story, choose the right answer, progress the girls events, and doing certain (lewd) activities few times.
New Harem X Shop Items :
Rin New Outfit : Open Blouse
Ren New Outfit : Sexy Thief
Erika New Outfit : Refreshing (rework) and Sleeveless Knit
Felicia New Outfit : Dress 1 and Dress 2
Viona New Outfit : Apron and Apron (Braless)
Elizabeth New Outfit : Refreshing Outfit
New Lewd Scenes :
New Sex Scenes for Kanna (9 animation) & Ren (8 animation)
New Warehouse Lewd Reward from Erika (with certain outfit)
New Lewd Scenes with Outfit Options for Nina (16 animation) and Rin (18 animation) :
-> The options will be Nude, Default, and Refreshing
-> Nude = Free Style,
-> Default and Refeshing Outfit will be a linear scene with dialogue.
-> There will be more girls lewd scenes with outfit options and dialogue in next versions.
New Girl Events :
Kanna : 3 New Events
Ren : 2 New Events
Story Events Rework :
Story 01
Story 02
Story 04
Story 05
New Story Events :
Story 11
Story 12
Story 13
Story 14
Story 15
Brief Introduction to Enemy Generals & Queen (Story 15) :
The Dark Witch
The Iron Wall
The White Wolf
The Crimson Girl
The Wall Breaker
The Storm Rider
The Violet Valkyrie
Note : Battle system and fight against enemies, will be rollout in next versions.
Everything else :
Tweak some girls body and appearance
New X Power and X Level information in Girl Profiles
New Facility Expenses (after you promoted)
Set Max Sperm Delivery = 100ml (sperm collected will be used as an ingredient in next version)
Elizabeth will not in the lobby in the evening, so you can visit her room.
You can ask Kaori, Kanna or Nina to spend time (lunch) in kitchen in the afternoon.
Affection will increase only in Spend Time options
Increase Affection in order to unlock next events, new pictures with different outfit in Spend Time options, and few other things
New Game Misc Information = Story & Girls Progress, Facility Expenses, and Play Time.
MC can take shower in afternoon or when the bathroom is empty when you decide to wait for her to finish (not peeping).
Spend Time in Kitchen will increase your affection based on your menu choice.
Viona will wear the outfit you want her to wear (set in her room) during your Spend Time in Kitchen with other girl.
You can pat Viona in Kitchen (increase Obedience)
Many Rooms improvements
Various bugfix and improvements
Developer: SliverVoxPlay
Platform: Windows
Language: English
Version: 0.2
Censored: No
Size: 1400 mb
Download game: