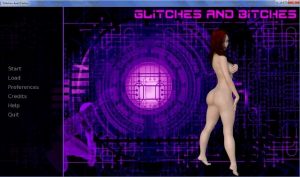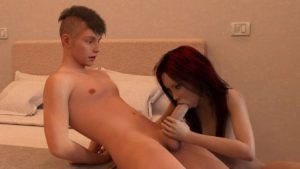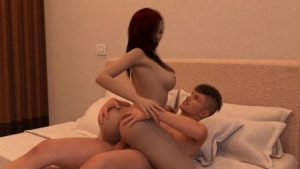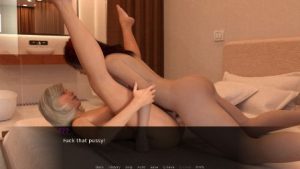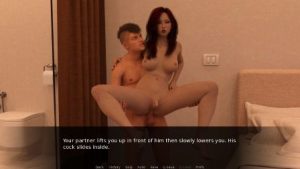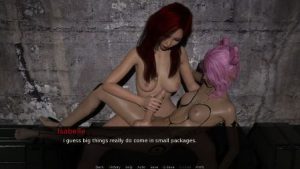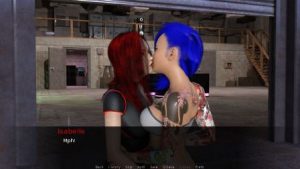 Hidden away in a back alley an android awakens from a long sleep. Little does she know it, but buried in her code lies a program that will have every person of power in Vortex City looking for her.
The futuristic sci-fi city is split into three equally dangerous districts. Despite the dangers, many are drawn to the promise of fame and fortune including humans, cyborgs, androids, and more.
Will our little android survive in a future she never thought she would see? What sort of trouble will she find herself in? Will she find love? Or will she prefer to pursue lust and debauchery? Maybe even both?
Changelog:
v0.10
TLDR: Romance Options For Nexus And Helga! Updated Their Scenes With Full Animation! New Echo Scene! 3 New Outfits! QoL + Bugfixes!
– Added full romance options for both Nexus and Helga.
– Added 2 new discoverable locations to the map for the Nexus date locations. No locations need to be discovered for Helga's dates.
– Added 4 mini-scenes (1 image) during dates, 2 each for Nexus and Helga.
– Updated the existing Nexus and Helga scenes with full animation.
– Added a new fully animated scene for Echo. There are Female MC and Futa MC versions. This scene is unique to the apartment. Invite Echo to the apartment to access this scene.
– Also updated the cheat menu with the unlocks for this scene and the previously added Echo scene. (Forgot to add it in the last update.)
– Added 3 new costumes to the clothing store at the mall. They are all Halloween themed.
– Updated the mirrors in the apartment and hotel to have First Page and Last Page buttons on the first and last pages to quickly jump to and from those pages.
– Updated trying on clothes in the clothing store. There are now pages (Clothing Racks) similar to the mirror. Added the First and Last buttons there as well.
– If you were wearing the Rocker Outfit Variant on any save file, load that file, advance the text, and save it again. The game will automatically update the new changes to variables regarding that outfit. If you use the rollback feature during or after the text, it will undo this and try again the next time you load the save. Rolling back the auto-fix can lead to some issues. (Found a way to auto-update and fix your saves without needing to hunt down and click through menus. Yay!)
– Fixed a bug with the hotel where you could rent a room without any credits.
– Fixed a bug where exploring sometimes gave the option to talk to NPCs outside of their normal district.
– Changed the credits to display "Update v0.X" instead of "Version v0.X" since the previous connotation was redundant.
– Known issues: One of the casino images didn't render properly and appears blurry. There's some clipping in a few images. Will fix and rerender later.
[collapse]
Developer: AgentNova
Platform: Windows
Censored: No
Version: 0.10
Language: English
File size: 541 mb
Download game:

https://k2s.cc/file/669b797afad9f/GlitchesAndBitches-v0.10-pc.zip