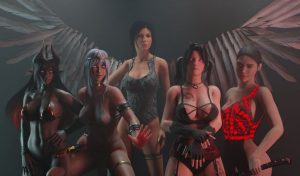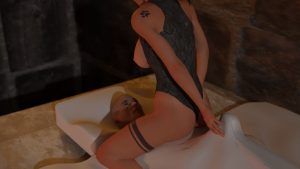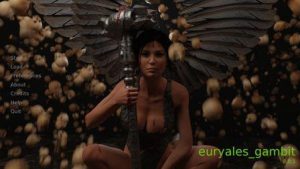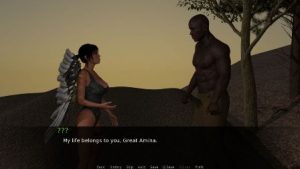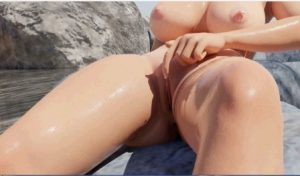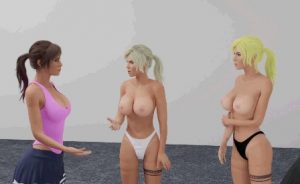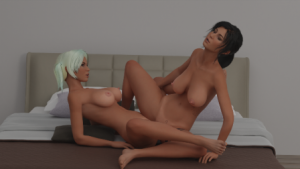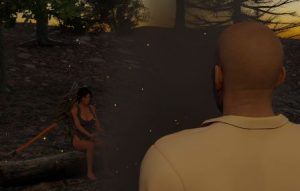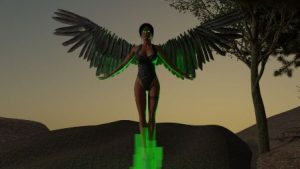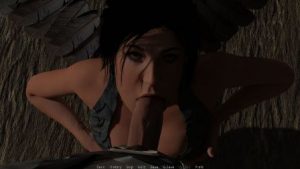 Euryale's Gambit (EG) is the story of a succubus who goes back in time to stop slavery, racism, and a war that killed hundreds of thousands in order to save the future from a dark fate. EG is the sequel to Catching Heat.
Changelog:
v0.11
14 new scenes
1 new ELITE-only scene
1 new bad end
Dialog changes throughout
Additional narration in the cathedral scenes
Fix credits crash
Sound effects added to select scenes
Minor addition to Spoons Camp Pre-Westward dialog
Replaced 2 images, fixing the "elephant tears" in the post-raid 1 scene
Minor addition to Stheno Ash conversation at the Townsville brothel
Added "world primer" explanation of the world of EG at start.
Minor tweaks/corrections to prologue text
New use of AI frame-interpolation for animations
Minor tweaks/corrections to Louve Camp scene
Sound Effects
A few sound effects have been sprinkled throughout the game. The following scenes have been affected:
Brothel Intro Scene
Stheno-Echo encounter
Olympus Gateway flashback
Additionally, new scenes in 0.11 have some sound effects. More will be added throughout the game as appropriate.
New Scenes List
Ceraphina's Flashback
Camp Louve Euryale Sex Fight
Camp Louve Euryale Sex Fight Bad End
Comstock Loude
San Francisco Arrival
Captain Encounter
White Devil of Chinatown
Asian Slave Trade
Hotel Bath Scene (ELITE-only)
An Expecting Angel
Teaching Ceraphina
Taraia Encounter
Taraia's Room
Departure to China
[collapse]
Developer: deepglugs
Platform: Windows
Language: English
Euryale's Gambit Version: 0.11
Censored: No
Size: 1170 mb
Download game:

https://k2s.cc/file/d3e2eede808d4/euryales_gambit-0.11-pc.zip