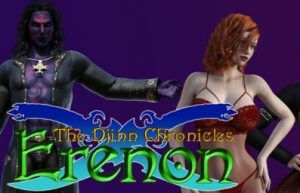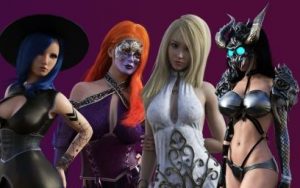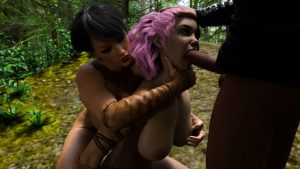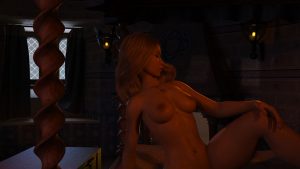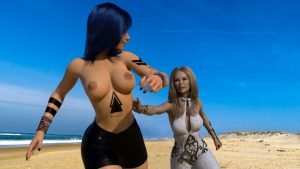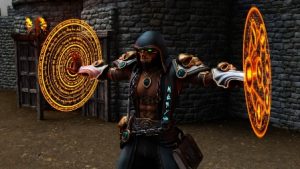 The Djinn Chronicles:
Decades ago, Dungeons began to appear in the world.
Inhabitants of Vetus soon discovered that the most daring
individuals could find wealth and glory within these massive towers.
Our story begins in Erenon, the most luxuriant continent, with a temperate climate all year round.
Enter a world where Dungeons bended the world's economy and changed the lifestyle of every mortal being.
Begin your adventure in a strange way, recruit new friends and form a party to become the most know Adventurer around!
Test your combat abilities in a high-magic world: hundreds of skills, weapons, armors and items!
Follow the story of a farmer who, one day, has to become an adventurer. Will he be good or evil? Maybe just neutral?
Will he be able to reach the top of a Dungeon? Maybe even more than one?
And, the most important thing: will our hero be able to lose his virginity? Will he fall in love and marry? Or he'll build an harem?
I'll let you answer those questions during your journey in Erenon.
Changelog:
v1.01.568 Beta
Changelog:
Update 12/11/2022:
– BIG CHANGES in the combat system: now it should be less frustrating. More action: both sides (player and enemies) hit more frequently. Tuned up the AoE magic, and the same damage but the hit chance increased.
The combat is less "random" and more damage based. As a consequence of this, the difficulty of the bosses and encounters increased. Some encounters have been decreased in numbers to reduce the difficulty.
Bugfix:
– Fixed the 2 tables inside Elild's House, now you can't walk over them
– Split the world map into smaller zones to improve performance. Removed layer to improve performance further on mobile devices.
– Fixed the "Shop" option for the Barmaid in Thalvefell
– Fixed the "Easy quest" bug in Thalvefell which prevented the player to complete the quest.
– Sync of busts in dialogs
– +100% size of the quick access Quests on the screen out of the main menu
[collapse]
Developer: Black Hood Games
Platform: Windows
Censored: No
Version: 1.01.568
Language: English
Size: 1350 mb
Download game:

https://k2s.cc/file/f330fbae13756/Erenon_v1.01.568B.zip