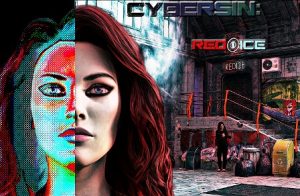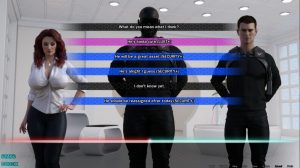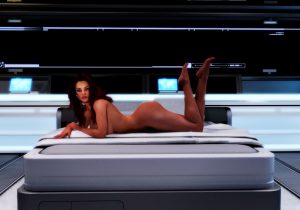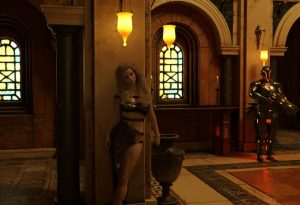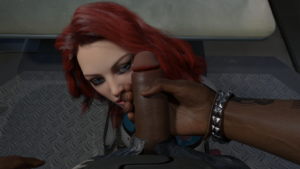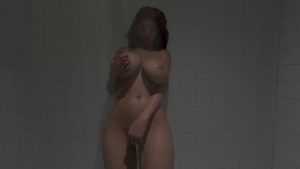 Set in a Dystopian Sci-Fi future, CyberSin : Red Ice follows the story of Elsa Morganth, daughter of the chairman of one of the largest megacorporations in control of the world.
After a mysterious accident, Elsa finds herself indicted for a crime she didn't commit.
Thrown under the slimy belly of society, with scarce resources, she will have to find a way out of it, while at the same time trying to find the real culprit so as to regain her old life.
Changelog:
v0.06a
* Bugfixes – Changes*
– Fixed some scenes so that the LUST stat would drop to 0 when expected.
– Some Isaiah scenes will now increase LUST.
– Conversion of most of the images in .webp to help with the size of the game.
– Fixed some typos.
– Fixed a bug in the Ambrosia regarding Elsa/Red's sprites.
– Fixed a bug with the Gift Pass variable.
– Fixed a bug that didn't occupy Izy after having fun with Red.
– If Red is not interested in Izy anymore their relationship will be set at 50 (also retroactively fixed via Patch04).
– Modified the discount scene with Isaiah so that you'll have a malus in friendship with Izy only on certain occasions while he spies on Red.
– Fixed a bug that didn't give any Credits after accepting to extract the data from Faith (also retroactive fix via patch).
* New Content *
– Added Ambrosia Gift Pass for The Ambrosia.
– New erotic scene with Izy (to unlock it you must have shown some interest in him).
– New erotic scene with Faith (to unlock it you must first heal her wounds and then take a shower after a few days).
– New mini-event that will activate once REPUTATION 5 is reached
– New mini-event that will activate once the Ambrosia has been explored.
– Introducing a new character named Kyo in an action-packed mini-event.
– Playtime day limit removed (but be advised, going too far ahead will lead you to experience a chain of future events altogether while using the same saves).
– Client List in Ice dialog will show the list of the Patrons (not divided by Tiers, as voted in the poll).
– During your second dialog with Candice you will now obtain an "Ambrosia Gift Pass". If you got past that scene already you will obtain it via patch04.
– Candice will now sell "Ambrosia Gift Pass" via dialog.
– You can now trade "Ambrosia Gift Pass" for Isaiah's discount.
– New unlockable info for Isaiah on his CODEX page.
– New dialog with Izy to continue his Romance. There will also be a new dialog if you start a Romance with Izy and then cheat on him with Isaiah (while he still has control of the secret cameras) which could lead to an NTR path if you choose to.
– Romance status can now also be checked on the specific character's CODEX page (for now only Faith and Izy).
– New music in Soundtrack.
– New scene to introduce the new area, the abandoned subway station.
– Two new dialog trees, for Spike and Heinz.
– New Faction intro, the Underworld.
– Updated CODEX pages.
– Updated Journal.
– Updated to-do list.
– Updated gallery.
[collapse]
Developer: FunkPunkGames
Platform: Windows
Language: English
Version: 0.04a
Censored: No
Size: 295 mb
Download game:

https://k2s.cc/file/1999a4adc887a/CyberSinRedIce-0.06a-pc.zip