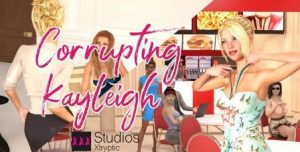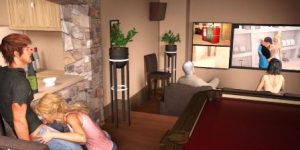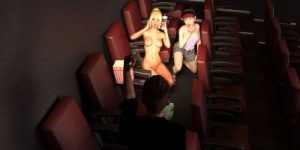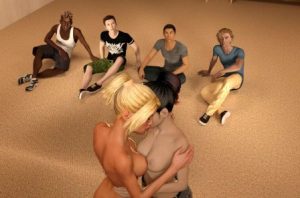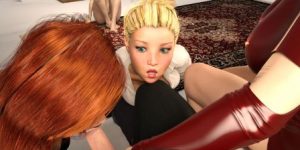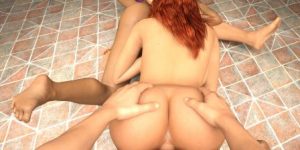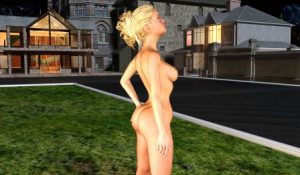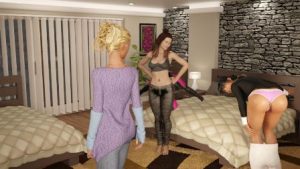 What would you do for money? How much degradation could you put up with for a thousand dollars? Two thousand? Three? Would you "perform" in public? With strangers? For your boss? Would you put yourself at the whim of a man to whom money is an endless commodity and morality is always for sale? Care to masturbate in a mall? Suck someone off in their office? Would you for money? And if you make it through the mall, how far would you progress through your sexual training at the opulent but mysterious Mansion on the outskirts of town, a place where the filthy rich slack their boredom on the next PYT that comes along? Slut? Homewrecker? Courtesan? Something even worse? Something darker and more final? How will Kayleigh's journey end? You decide.
In this last update we will 83 more scenes of Kayleigh's final idea, where she leaves the mall. Besides the new content, as previously announced now you will be able to export and import game's data, and completely customize in-game text.
Final changes:
– 83 new imagens presenting the last of Kayleigh's ideas.
– Export/Import saves.
– Customizable Scene Text Size and Appearance.
Corrupting Kayleigh reached the final mark of 3796 images.
As some users had doubts I will summarize the game structure:
– First page
— Login
— Change language right after the video.
— Start the game (second page).
— Play other Afternoon to Remember and Unforgettable Dinner.
— Join Patreon and Apoiase campaigns.
— 4k Scenes carousel
—
– Second page
— Start playing.
— Settings
—– Save (blocked at this time) and export data.
—– Load previous games and import data.
—– Go back to main menu
—– Preferences
——- Change language (any time inside the game)
——- Change font size.
——- Change font color.
——- Change textbox opacity (black box around text)
——- Change font shadow (black and white, 3 sizes)
——- Enable sounds, enable music
——- Music volume.
—– Return
—– Visited scenes' counter
— Extra Scenes, acess available extra scenes.
— Characters information
— Go back to title, first page.
— Disclaimer
Developer: Xtryptic Studios
Platform: Windows
Language: English, Portuguese, Google translated: Germany, French, Russian, Spanish
Corrupting Kayleigh Version: Final
Censored: No
Size: 801 mb
Download game: