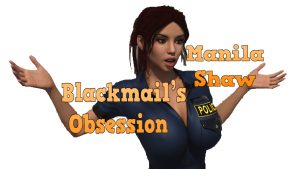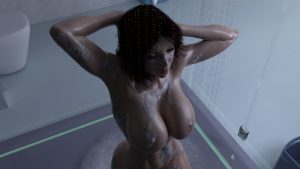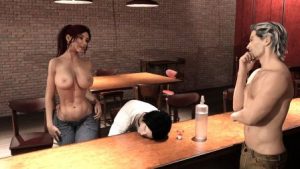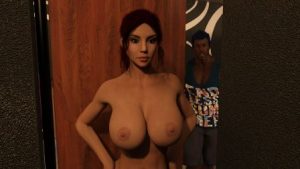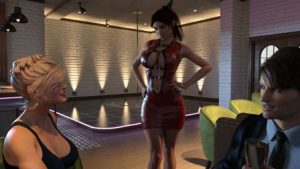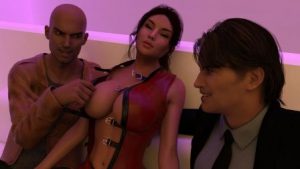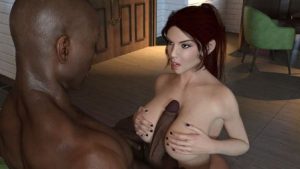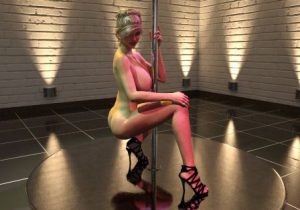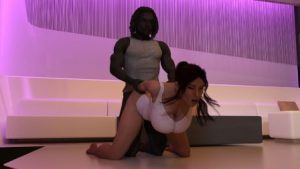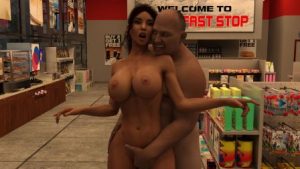 The protagonist of my game is Manila Shaw, a policewoman who is respectful of the rules and very good at her job. She always has money problems and has struggling to pay the house rent. Manila's police action in a convenience store will attract a mysterious man's attention to her and this will change her life, throwing her into a world of corruption and deception…?
Warning:
– Keep your old saves.
– "Guard" (skill) is very important. It reduces damage during the round and gives +10 MP and +10 TP.
– Remember to equip Manila. Check her equipment (Equip).
– Remember that the inventory is shared with all outfits. If you want to transfer equipment from one Manila to another, you have to put it in the inventory and then equip it ("Optimize" and "Clear" can be useful).
– You can show / hide the Arrows Map (indicators to change map).
Press on the keyboard:
(PageUP = Show Arrows Map; PageDOWN = Hide Arrows Map)
– You can hide the dialogs if you press CTRL (ON / OFF).
– Press "Space" = the car and the movement of the NPCs becomes faster.
– Press "W" = you can skip the dialogues.
———————————————————————-
– Target (Story Quest);
– Capitulation (Side Quest) – It can only be played if Manila isn't pregnant baby bump. She must put on "Casual (Jeans)".
– Mr. Ghellar has several scenes: it's possible to get all the scenes if Manila fucked Ghellar in the latest update (J. Blue is dead). There is an extra scene if Manila has 50 Corruption points or if Sensei kicked Alex out of the temple.
– Lt. Storm went on vacation: Thursday and Friday, it's possible to go to Storm's office and download the hard video stored in the computer. The "Pen Drive" quest is activated if Manila has fucked Storm at least once (repeatable scene).
– It's possible to play a scene with Forger in the pool (only in the morning). There is a small staircase in the hotel. Manila must have fucked Forger in the limo (Romance with Forger). Manila mustn't be pregnant baby bump.
– There are two scenes, Jason or Michael, which trigger if Manila tell Forger her boyfriend's name. The scene is activated automatically in front of the entrance to Manila's palace (only in the evening). Manila must wear the police uniform.
– The Champion (Side Quest) ——> Work in progress!
– Repeatable scenes of Mr. Forger, Mr. Ghellar, and Mason ——> Work in progress!
———————————————————————-
– Animations x 19 (Pregnant-baby bump and Not Pregnant)
– Battles x 4
– Nightfall can now be used to fuck John Doe in the park (Bug fixed).
Developer: Abaddon
Platform: Windows
Language: English
Version: 0.28
Censored: No
Size: 4680 mb

https://k2s.cc/file/51129a51f2334/MANILA_SHAW_-_V0.28.part1.rar

https://k2s.cc/file/5eb3a24aab170/MANILA_SHAW_-_V0.28.part2.rar

https://k2s.cc/file/682885d70b5cf/MANILA_SHAW_-_V0.28.part3.rar

https://k2s.cc/file/aba0ee5ad3382/MANILA_SHAW_-_V0.28.part4.rar
OR

https://fboom.me/file/51129a51f2334/MANILA_SHAW_-_V0.28.part1.rar

https://fboom.me/file/5eb3a24aab170/MANILA_SHAW_-_V0.28.part2.rar

https://fboom.me/file/682885d70b5cf/MANILA_SHAW_-_V0.28.part3.rar

https://fboom.me/file/aba0ee5ad3382/MANILA_SHAW_-_V0.28.part4.rar