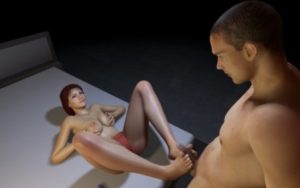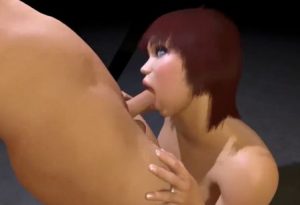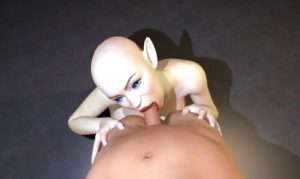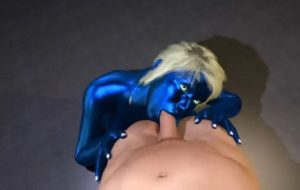 Release 1.10.X Patches (must have 1.10 installed 1st)
Instructions:
Run VaM_Updater.exe found in the directory where you installed VaM 1.10 release. It should update you to latest patch version.
Release 1.10:
VaM is now distributed through an installer/updater system using a global CDN.
Download the installer and run it. It will pop up some instructions. You can point it to an existing install of VaM to save download time, or point it to a new directory if you want a clean install, but this will take more download time.
Release notes:
Alpha Feature: New hair sim system. Still to come: performance improvements, in game styling, support for more hair types (pigtails, etc.)
Feature: Scene packager. New Save Package button in main menu. Puts everything scene references & scene into single .vac file
Feature: Online scene browser and downloader. Directly open scene json and vac files just by clicking on links in browser.
Feature: Users can now set default new scene by changing contents of Saves/scene/default.json
Feature: Control of Unity ambient light color. Mostly useful for Map Loader or CustomUnityAsset atoms where loaded Unity assets don't respond to VaM global illumination system
Feature: CustomUnityAsset atom. Load Unity scenes or prefabs directly into VaM. Inspired by popular community created Map Loader mod
Tweak: VaM_Updater.exe was made more robust with multiple retries on failed file downloads and better exception handling
Tweak: VaM_Updater.exe now has a Launch Desktop button.
Tweak: Added auto colliders to male chest region for more accurate collision
Tweak: Added no hair option for male
Bug fix: WebBrowser/Panels in play mode were not functional
Bug fix: fixed seams on 5 female skins in genital area
Censorship: None
Platform: Windows
Language: English
Size 8620 MB

https://k2s.cc/file/6649f7692c012/Virt-A-Mate_1.11.part1.rar

https://k2s.cc/file/b03ae703aff6f/Virt-A-Mate_1.11.part2.rar

https://k2s.cc/file/edc3ea9f92174/Virt-A-Mate_1.11.part3.rar

https://k2s.cc/file/9f10e50551757/Virt-A-Mate_1.11.part4.rar

https://k2s.cc/file/0946c0ba5383d/Virt-A-Mate_1.11.part5.rar
OR

https://fboom.me/file/6649f7692c012/Virt-A-Mate_1.11.part1.rar

https://fboom.me/file/b03ae703aff6f/Virt-A-Mate_1.11.part2.rar

https://fboom.me/file/edc3ea9f92174/Virt-A-Mate_1.11.part3.rar

https://fboom.me/file/9f10e50551757/Virt-A-Mate_1.11.part4.rar

https://fboom.me/file/0946c0ba5383d/Virt-A-Mate_1.11.part5.rar