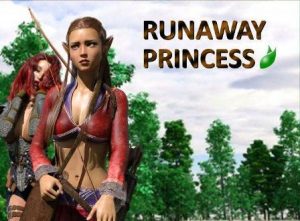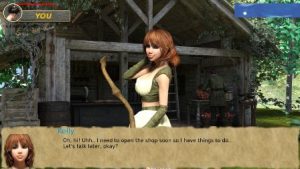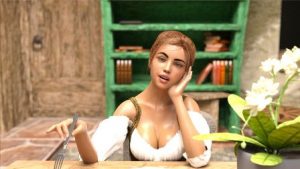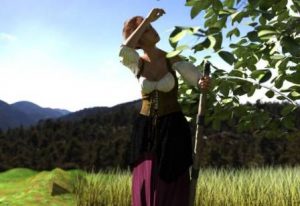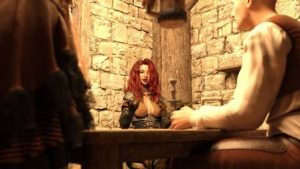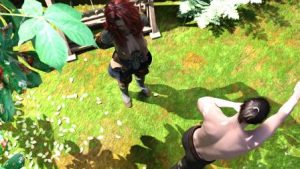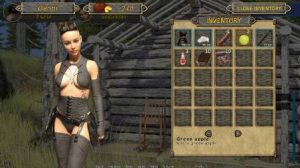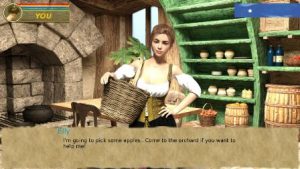 You play as a farmer who has been living peacefully with family.
There is no purpose of it in the beginning, MC lives his daily life with Elly, and visits villages when he has time. And pop! Something happens. Spend time in the village and talk to people, and you'll know where it's heading. If you spend 2-3 days, you'll get familiar with the villagers' daily schedule.?
Changelog:
Savefiles from 0.3 Beta works fine, if you have a 'clean' save.
No more 'sayer i' issue! (Well, at least I hope..)
Travelling has become much easier!
Fixed typos (Big thanks to Rolo)
UI was changed a bit – Thumbnails for the old saves in Save/Load screen will look too big, but you'll not experience this with the new saves.
MC will eat or drink if he's too hungry or thirsty.. But don't complain if MC eats raw cabbage because he's too hungry!
Option to depart early, and the Elf will tell exact days left before departure.
"The first village which is located in the deep forest and you probably never heard about that before" now has a name!
You can move from your room to Elly's room directly!
Added a few minor events!
A questlog was added.. (Finally!) cuckoo4cocoapuffs provided a simple questlog for my use, and I've upgraded it!
This is not very much different from 0.3 Beta in terms of story and events, so don't download this if that's what you were expecting.
Developer: MobumGames
Platform: Windows
Language: English
Runaway Princess Version: 0.3 Final
Censored: No
Size: 836 mb
Download game: