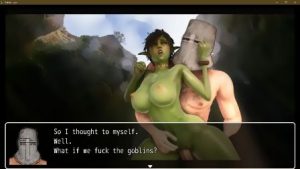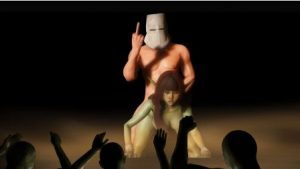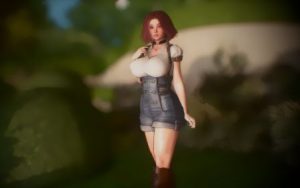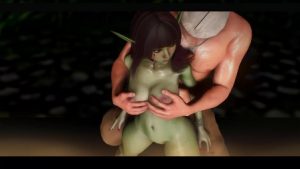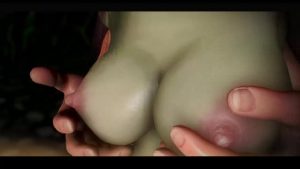 A man on a mission to wipe out every goblin nest (and with a serious goblin fetish) arrives in a town… where all the men have all mysteriously gone missing. Will he ever be able to form normal human relationships, or will he lose himself to goblin ass?
Changelog:
This is more of a bugfix/polishing update than a content update.
But there are some new scenes as well.
"Real" content update will be in September.
Content/art/scenes
New Scene with Sorceress (Potion seller) (animation)
New Scene with Smith Girl, and I guess two mini-scenes with General Goods Girl & Amor Shop Girl
Intense headpatting for both goblins
Remade some animations with new light/shading/quality (also removed cursor)
Added some extra pics to intro
General Gameplay Stuff
You now control priestess in combat
Optimized the in-game lightning a bit. If you don't like the new style of lighnting or if it lags, it can be turned off in the menu.
Some cosmetic edits around town
Added option to skip directly to the goblin in the intro cave. Click on the fireplace.
Re-added video/animation skip plugin. Hopefully no more trouble. Click Esc to skip. P to pause.
Fixes
Failed to execute 'removechild'…. Crash during certain scenes should be fixed now if the gods are merciful
Fixed goblin girl cg not dissapearing after scene is done
Removed event trigger from church, forgot to remove it after testing
ToDo note removed from inventory after quest is done, as it should be
Fixed when changing weapon or shield, the helmet is removed and cannot be returned.
Fixed a chest being opened endlessly, getting 150G each time. No more free gold, sorry.
Fixed sprites of defeated adventures changing when clicking them in intro cave
Developer: Parodos
Platform: Windows
Language: English
Version: 0.25
Censored: No
Size: 470 mb

Download game:

https://k2s.cc/file/cee7a4affb5a8/GoblinLayer025.zip