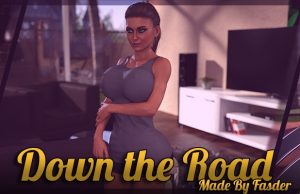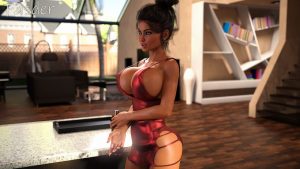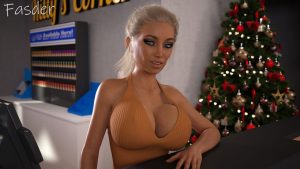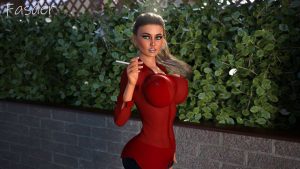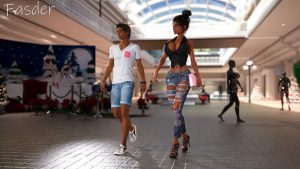 Our main character, Eli (name can be changed if you so please), has a bit of a rough past where injustice and misfortune lingers, despite all he dislikes about his life he's still holding down a job, he's got a place to live and a good, albeit somewhat enigmatic friend, called Steve (not right in image, that is Alyx)
In a moment of alcohol and drug infused honesty, they will all be pulled together to what will ultimately unravel this tale, only together can they face what is to come.
The game features a full story mode, where you will occasionally be prompted to explore a sandbox, which is entirely optional.
In the sandbox mode you can find bonus images, mini games and small scenes, while entertaining, won't be necessary to do.
Down the road will feature animations with high frame rate and artwork that has been polish and improved upon since my start in game development.
Changelog:
v0.1.0c
The game includes 3 animations, 400ish renders, 13 000 words sitting at about an hour of playtime.
Additionally there are optional mini games and bonus images available in the free roam mode.
Developer: Fasder
Platform: Windows
Censored: No
Version: 0.1.0c
Language: English
File size: 275 mb
Download game:

https://k2s.cc/file/bd480f1b16db7/DowntheRoad0.1.0c.zip