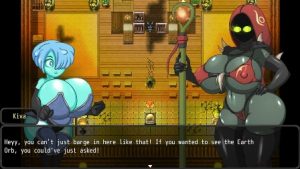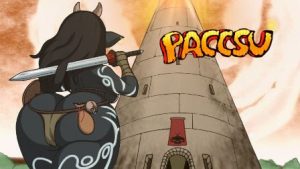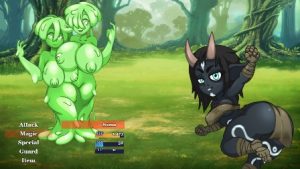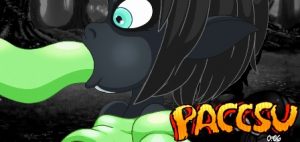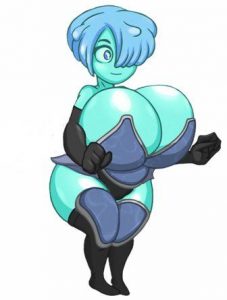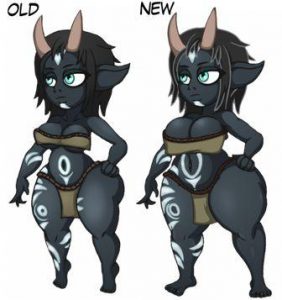 "Paccsu – Namu's Journey is a LEWD RPG game set in a fantasy world called Paccsu. You take control of a Muh'kean girl called Namu, who was taken away from her birth parents at a young age to be a part of a holy ritual in Muh'kea'sdesperate attempt to fight The Undying King, the King of Zombies.
She was taken to the Kingdom of Ruo'ho by a human refugee couple to live by the shadow of the mystical Tukeva Tower, where she would live her life, train and grow strong. 18 years later, Namu is ready for the adventure with the help of her adoptive parents. Namu has no idea what happened in her past or has any memory of it or what kind of power she holds inside her. Soon, Namu finds herself in the middle of a crisis that threatens the whole world.
Namu's journey begins when she is sent to investigate the mines where dangerous and bootylicious snakes from the Clan Tiss'i have been attacking the innocent human workers. It's Namu's job to save the world."?
New Areas:
Hall of Fallen Heroes/Burial Site
– Someone is tampering with the Seals of Ruo'ho and Namu is sent to this ancient burial site
called Hall of Fallen Heroes by her Dad to investigate.
Someone is disturbing the sleep of the dead, so the halls are filled with ghosts!
Guardians of Light Temple
– Voice of Light Orb is guarded here by the Orb Guardian
Mount Tapett'ava
– Gateway for the Undying King
New Enemies (Hall of Fallen Heroes, Mount Tapett'ava)
– Homicidal Soul
– Undead Priestess (Boss)
– The Undying King (Boss)
All the enemies have new and exciting loot to drop
New Lewd Scenes
– Maht'ava (Final Form, Boss)
Huge Anal Tentacle (Animated)
– Ghosts/Disturbed Souls (Hall of Fallen Heroes/Burial Site)
Namu Futa Ghost Blowjob (Animated)
Misc:
– Made some adjustments to skills/powers/stats
– BewbTek Facility, Imprisoned in Ooze are now part of the main storyline and need to be completed
to continue the story.
– Kiva receives a new power at lvl 23 called Slimopolooza. (All Allies recover 15 Hp and MP, also 15TP)
Bug Fix:
– Removed the message in the throne room that said "here ends 0.12 version" lmfao
Saves Included:
– Slot 5 (Mainio after completing the Ooze mission)
– Slot 6 (The Undying King Battle)
Developer/Publisher: Zem
Platform: Windows
Language: English
Censored: No
Size: 1090 mb
Download game: