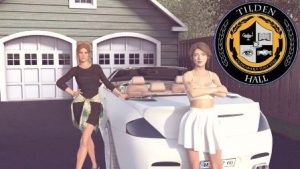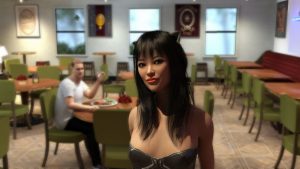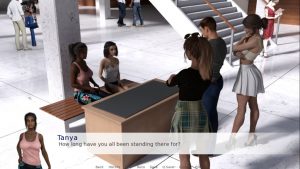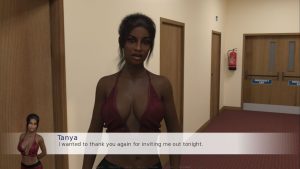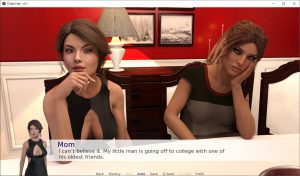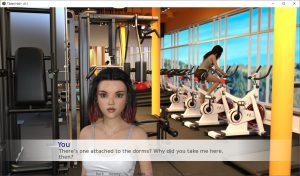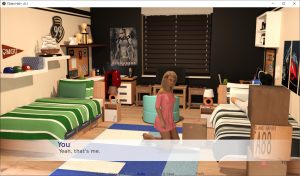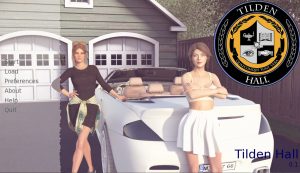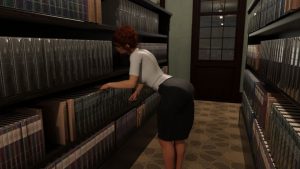 Welcome to Tilden Hall! The largest student residence facility in the nation, Tilden Hall consists of three twenty-story towers where lower and upperclassmen alike share spaces. As an incoming freshman at Laurentien Academy, you and hundreds of other new students will be making these towers your home for the next four years. Don't be intimidated, however – Tilden Hall houses students from all imaginable walks of life. If there's one thing we're sure of, it's that at Tilden Hall you will certainly make memories to last a lifetime!
About the Game
Tilden Hall is an interactive adult visual novel set on a university campus somewhere in North America. Though the characters, events, and interactions are entirely fictional, the setting and general theme of the game are largely based on my real-life experiences in college. Player choices are important in this non-linear story, and will ultimately effect the outcome of the story at large.
In Tilden Hall, you play as a freshman student moving away from home for the first time. Your childhood friend, Lindsay, has already attended college for two years now and has promised to help ease your transition into college life. As you soon find out, however, the seemingly unassuming Laurentien Academy is host to more than meets the eye. As a bizarre conspiracy theory begins to unravel around you, it becomes increasingly obvious that introductory calculus will be the least of your worries this semester.
Censorship: None
Platform: Windows
Language: English
Size 820 Mb
Download game: