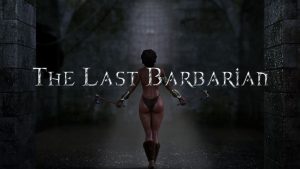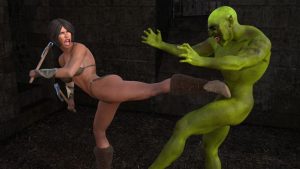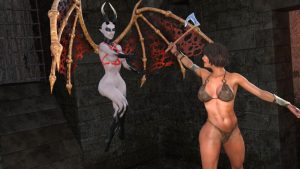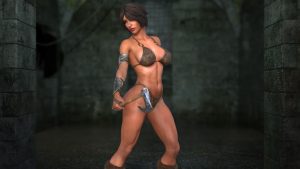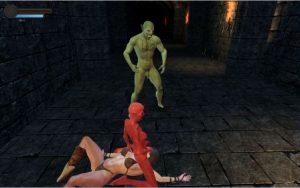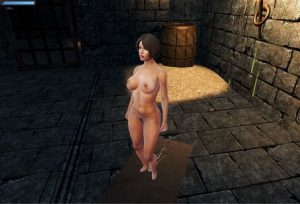 "The Last Barbarian" — is a third-person action role-playing game. You are encouraged by the game to proceed with caution, learn from past mistakes, or find alternate areas to explore. If you are not careful, monsters will be able to have sex with you and you will have to start from the very beginning.
"The Last Barbarian" takes place in a fantasy N'ul-realm, plunged into darkness and debauchery after the arrival of the ancient Goddess of Flesh. She gives everyone what they want most. But she distorts all desires and so the whole world is plunged into perversion and violence. Everything around is nourished by sexual energy.
The protagonist of the game woke up in the dungeon after the battle with the orcs in her village. She is the last barbarian from a tribe of local Amazons. They never submitted to anyone and valued only their freedom and love. But now she is driven by a thirst for revenge and a desire to revive her tribe.
Changelog:
Hello Everyone!
The world goes crazy! June was really rich for strange weather events. We had tornadoes and "tropical" rains in Eastern Europe and extremely hot in Canada! I hope you're all safe. But the apocalyptic weather can't stop project development! So, 0.9.13 is here, what's new?
Slayer of Gods and Politics quests, Breeding Duty
Yes. I continue these quest lines. Walkthroughs will be updated soon.
After destroying N'akhzeran and enslaving cultists, talk to Torus. He will notice that something changed in the world and you're not bound with curse anymore. Yes, you can safely ride him.
Handjob scene added
Behind sex scene with progression added
After reaching your best orgasm ever you'll find yourself in a strange "meaty" cavern. You can get her The Primal Egg artifact. Scenes added:
Flesh hole stuck
Flesh hole slap
Flesh hole sex
Flesh hole swallow
Flesh wall stuck
Flesh wall sex with progression
Flesh wall give birth
After one more orgasm, you wake up at N'akhzeran. Talk to the dragon to get more about Egg. This quest line is under development (left it for the last narrative release).
Come back to Witch. She will tell you that orcs are ready for Invasion. You need to persuade. Shorca to leave Devenant alone. But the price might be so high.
Breeding stock Idle
Breeding stock Sex
Breeding stock Birth
You can try to cheat Shorca, to destroy her status.
Barbarian do blowjob for Jerry scene with progression
Shorca dance scene
Shorca breeding stock Sex
Small fixes
GOF texture issue (black nipples)
Dungeon – wooden horse scene – old sfx removed.
Dungeon – hungry floor swallow scene – SFX changed
Dungeon – sex inside hungry floor – SFX changed
Strange "1" message while talking to Torus
Orc Executor scenes 1 and 5 resurrection issue
Text bugs
Developer: Viktor Black
Platform: Windows
Language: English
Version: 0.9.13
Censored: No
Size: 3150 mb
Download game: