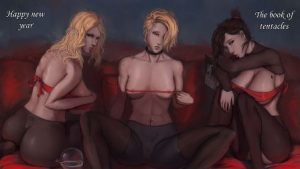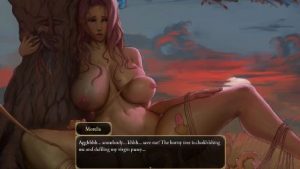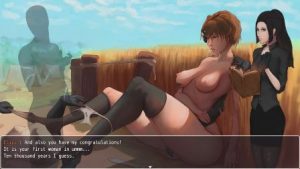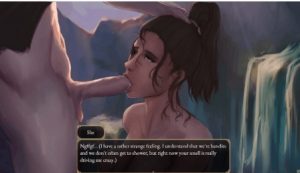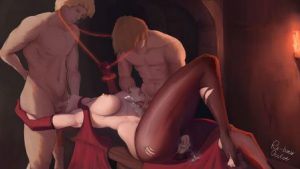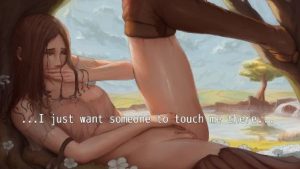 It is an RPG where you play as an ancient being that finds itself in a whole new world. A world full of magic, mythical creatures, and, of course, beautiful girls. You will have to find out what secrets lie in your past, which completely disappeared from your memory. But most importantly, you suddenly discover that you have your own special powers. Very unique ones. The powers that can reveal people's hidden desires. Show their true nature.
And the most important thing: despite the title, it's not about tentacles, maybe just a bit.
– A new event near the fire in the forest. Now, after completing the quest with the bandits and the presence of Anna in the party, opens the path to the eastern part of the forest.
– Also a new event after this will be in the village.
– New event in the western forest, related to the appearance of the fourth character in the party.
– New event after completing all these quests, related to Christmas.
– Changed basic castle themes for daytime and nighttime. Also changed some lightning in the castle.
– Added dynamic lighting for the castle at different times of the day.
– All in-game characters now sleep at night.
– New debuff for party members at night.
– Added work desk to your chambers. It will now be used for private meetings instead of the bed.
– There is also a new "knowledge" mechanic on the work desk. After receiving important information about something, you will be able to comfortably review it at your work desk, thus making a knowledge map of the game world.
Fixed bugs:
– People in the village now don't reappear.
– Bug, in which the event Patricia replaces the other events when interacting with the bed, fixed.
– And a few other little things.
Developer: Re-boner Ocelot
Platform: Windows
Censored: No
Version: 1.5.0
Language: English
File size: 557 mb
Download game:

https://k2s.cc/file/4e89eb01dcae9/The_book_of_tentacles_free_1.5.0.rar