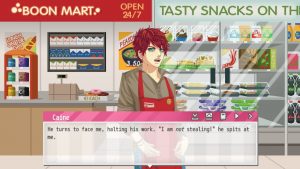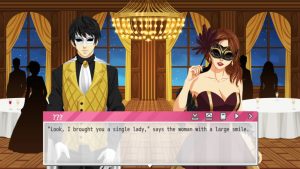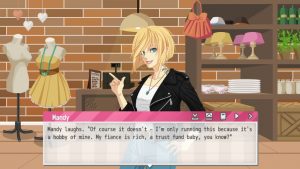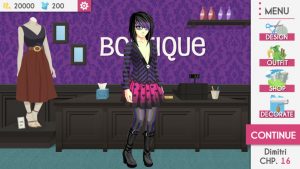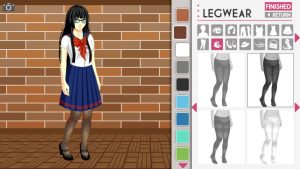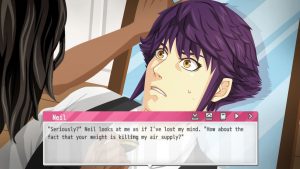 It is a visual novel, with routes for guys to romance. These routes are divided into chapters, each chapter costing money to proceed. Money can be earned by designing clothes for clients.
You play the part of Joselina, an aspiring tailor who has just bought a boutique. She will run into many guys that will entangle themselves in her life. Each route has its own unique plot, there is no common route, so playing another bachelor shouldn't be boring!
Your previous save file from 1.4 will NOT work, you must start a new game.
Neil's and Dimitri's route are 100% completed, with the rest of the planned bachelors coming out in installments. Tailor Tales will get updated with each newly completed route. The next character to be released is Caine, you are free to read his 1st chapter to get a preview for him. Simply go to your Settings > Character > Caine > Story > select his 1st chapter > reread.
For returning players, you get freebies! Go to your Settings > Gift and type in the password "earlybird" to unlock Neil's route and Dimitri's first 7 chapters!
Remember, you must set a character to your main route to be able to continue reading any chapters you haven't unlocked yet. If you want to start on Dimitri's route, beginning with his 7th chapter, go to Settings > Character > Dimitri > Story > select his 7th chapter > start new route.
Censorship: None
Platform: Windows
Language: English
Size 315 MB
Download game: