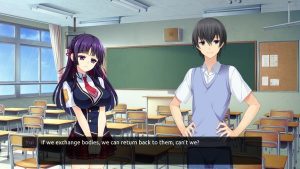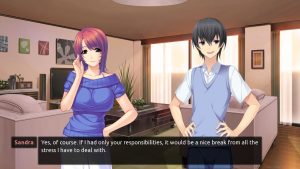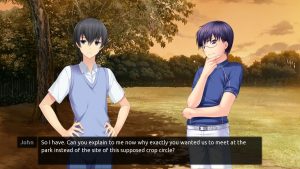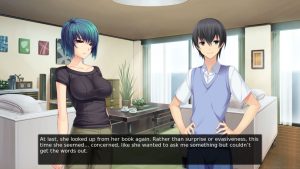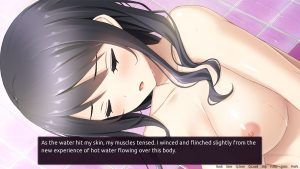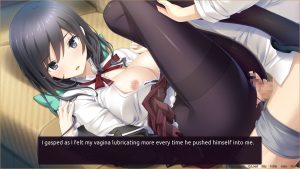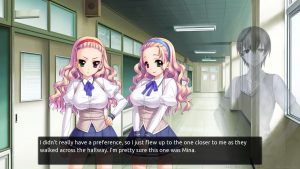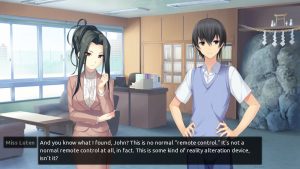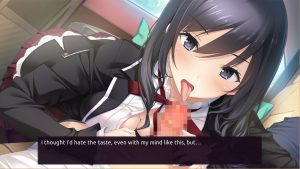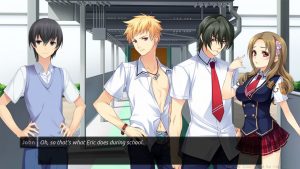 An ordinary high school student named John comes across an object of immense power on an otherwise ordinary day. Will he use it to pursue his own deepest desires? Or will he and his friends be caught between forces they don't understand??
Student Transfer Fixes
Typo fixes, they don't stop coming and they don't stop coming and they don't stop coming…
The "Install Scenario" button now installs scenarios instead of crashing the game
Fixed a bug you didn't know you had. If you experienced audio issues (crackling or lag) before, it should be gone now. If you didn't, no improvement for you
Made an exception actually throw the exception instead of throwing an exception before the exception could be thrown. For more information, please re-read the previous sentence
Fixed a bug in Ren'Py itself that would raise an "Invalid Key Specifier: Skip" exception when it was actually a syntax error. Thus you should now have more comprehensive error reporting when you make an error while writing scenarios
Improvements
Student Transfer Added a utility method for resolving already-loaded images to their full paths, specifically for Applemelon
Support for separate alpha masks for movies. For a more detailed explanation, please reference the Scenario Guide
The "Scenario" menu item will now only be shown when all scenarios have finished loading
Full poses are now ignored in the pose size estimation algorithm to make things look better in the sprite viewer in a subtle way you won't notice
Sound loading should actually work this time, I swear
The sprite viewer now automatically finds the default expression instead of assuming a_0, which would otherwise lead to an error if a character's expressions would start at a higher number
Remove line voicing (the audio beeps that would play when a character would speak) as they cause general audio issues
New resource loader for Android. For more information please see the version notes below
The 2GB RAM limit of Windows peasants has been lifted! The new limit is double the old one at 4GB, which should hopefully alleviate most of the memory issues people have experienced
Zoom levels are now propagated to the "morph" command. You can finally morph into a tiny John!
Additions
Support for multiple story hooks per scenario. For a more detailed explanation, please reference the Scenario Guide
A small blip has been added to the title screen of scenarios notifying you of their non-canonicity
More expressions for Rita
Censorship: None
Platform: Windows
Language: English
Size 850 Mb
Download game: