SofthouseChara Noroi no Maken ni Yamitsuki Otome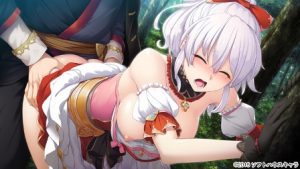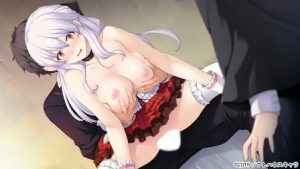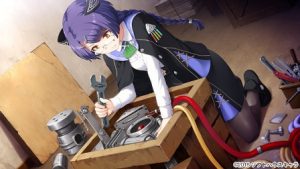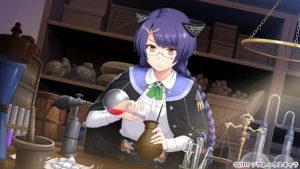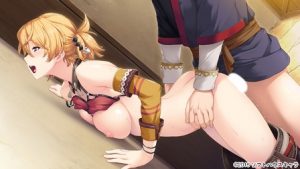 Description: Davnym-davno, etot kontinent byl mirnym, poka chernyy tuman ne okutal korolevstvo, sdelav bol'nymi vsekh, kto kosnulsya yego. Grazhdane schitali, chto eto delo ruk lorda demonov, i im stalo strashno pokidat' svoi doma. Kogda prekrasnaya printsessa tozhe zabolela, korol' umolyal kogo-nibud' pobedit' lorda demonov v obmen na nagradu. Odin molodoy chelovek predlozhil sdelat' eto v obmen na ruku printsessy v brake. Vmeste so svoimi druz'yami on pobedil lorda demonov, kotoryy poklyalsya voskresnut' odnazhdy, chtoby otomstit'. Molodoy chelovek vernulsya k vozglasam lyudey, kotoryye nazvali yego «geroyem».
Kler ochen' voskhishchayetsya geroyem, kotoryy spas mir i, takim obrazom, ona otpravilas' na put' avantyuristki. Odnako dlya takikh novichkov ne tak mnogo raboty, poetomu ona rabotayet na nepolnyy rabochiy den' v magazine volshebnykh predmetov Lena. Odnazhdy ona natknulas' na staryy magicheskiy mech v magazine. Kogda ona vzyala yego iz lyubopytstva i pomakhala im, iz nego nachalo iskhodit' temnoye svecheniye, i poyavilsya zver'-demon! Prezhde chem ona byla v sostoyanii predotvratit' eto, zver' ubezhal iz magazina. Ne tol'ko eto, no mech proklyal yeye. S pomoshch'yu byvshego avantyurista Lena Kler otpravlyayetsya v riskovannoye puteshestviye, chtoby otbrosit' t'mu i izbavit'sya ot proklyatiya mecha.
Long ago, this continent was peaceful, until the black mist enveloped the kingdom, making all those who touched it pain. Citizens believed that this was the work of the Lord of the demons, and they were afraid to leave their homes. When the beautiful princess also fell ill, the king begged someone to defeat the demon lord in return for the reward. One young man offered to do this in exchange for the princess's hand in marriage. Together with his friends, he defeated the demon lord, who vowed to resurrect once to take revenge. The young man returned to the cries of people who called him "hero."
Claire very much admires the hero who saved the world and, thus, she set out on the path of an adventurer. However, for such newcomers there is not much work, so she works part-time at the store of Lena's magic items. Once she came across an old magic sword in the store. When she took it out of curiosity and waved to them, a dark glow began to emanate from it, and a demon beast appeared! Before she was able to prevent this, the beast fled the store. Not only that, but the sword cursed her. With the help of the former adventurer, Lena Claire embarks on a risky journey to cast aside the darkness and get rid of the curse of the sword.
Language games: Japanese + English
Platform: PC / Windows
Size: 1150 MB
Size 3790 MB


http://rapidgator.net/file/ed29bcc9a234f39f6b9279cf22ddb590/Noroi_no_Maken_ni_Yamitsuki_Otome.part1.rar.html

http://rapidgator.net/file/627118773663f7269f3089d05c54b0c3/Noroi_no_Maken_ni_Yamitsuki_Otome.part2.rar.html
OR

https://k2s.cc/file/6fc89dfb96d9d/Noroi_no_Maken_ni_Yamitsuki_Otome.part1.rar

https://k2s.cc/file/828a673b19f68/Noroi_no_Maken_ni_Yamitsuki_Otome.part2.rar