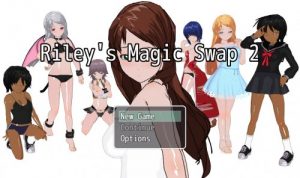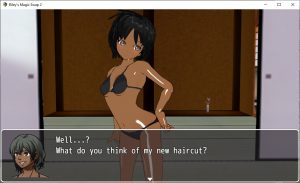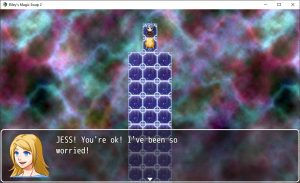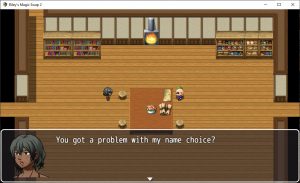 Riley's Magic Swap 2 is a gender swap rpg with 3d Custom Girl sex scenes.
You have one year to turn back into a man and save the kingdom. Or not…. 😛
Up to you.
Patch 0.02a
-Reworked Strip Blackjack quest
-Added pregnancy tester to crystal
Patch 0.02
-Added more story
-Added pregnancy risk if someone cums inside you in a scene "Please test"
*You can get pregnant in 3 places right now with 2 fathers
*While pregnant there's random chances for morning sickness, cravings, and bladder control issues.
-Added Blackjack in a few places "Please test"
*Including a strip Blackjack game.
-Game balance stuff
-Dating with Barnard "Guy from the start"
Censorship: None
Platform: Windows
Language: English
Size 628 MB
Download game: