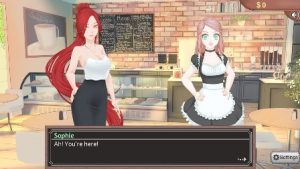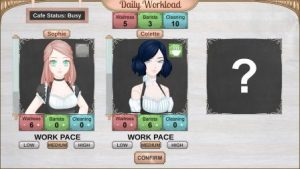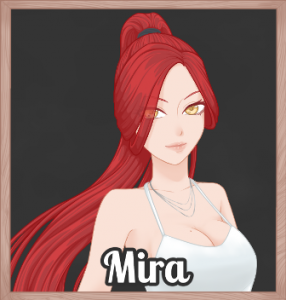 About the Game
You've landed a job at the Resting Bean Cafe & Inn! Friendly coworkers, great pay, a cute uniform– It's like a dream come true! However, appearances can sometimes be deceiving…
You quickly discover that the Resting Bean has it's share of secrets. Teamed up with Sophie, you decide to investigate the mysterious happenings in the cafe, but it will prove to be a harder task when your carnal desires seem to distract you at every turn. Just what will you discover?
Game Play
The general story content can be played through in VN fashion, proceeding through chapters. At the moment, we are currently working on Chapter 2, a portion of which is available in our demo. During the work day, you assign tasks to your maids, earning you money which you will then be able to use in our shop system once it is in place. The shop will allow you to buy new toys to use in NSFW game scenes with the girls.
Censorship: None
Platform: Windows
Language: English
Size 365 MB
Download game: